Formula 1 Technology to Improve Rail in Asia
Singapore Mass Rapid Transit (SMRT) and McLaren Applied Technologies have announced a Memorandum of Understanding (MoU) which will see McLaren's global technology company and Singapore's world leading multi-modal transport provider combine their 30-year heritage to drive global innovation in public transport.
The MoU will explore the development of an intelligent vehicle monitoring capability suitable for adoption beyond Singapore. The First stage will see the two companies collaborate to develop an intelligent maintenance solution on a SMRT Proof-of-Concept (PoC) train in Singapore by late 2018.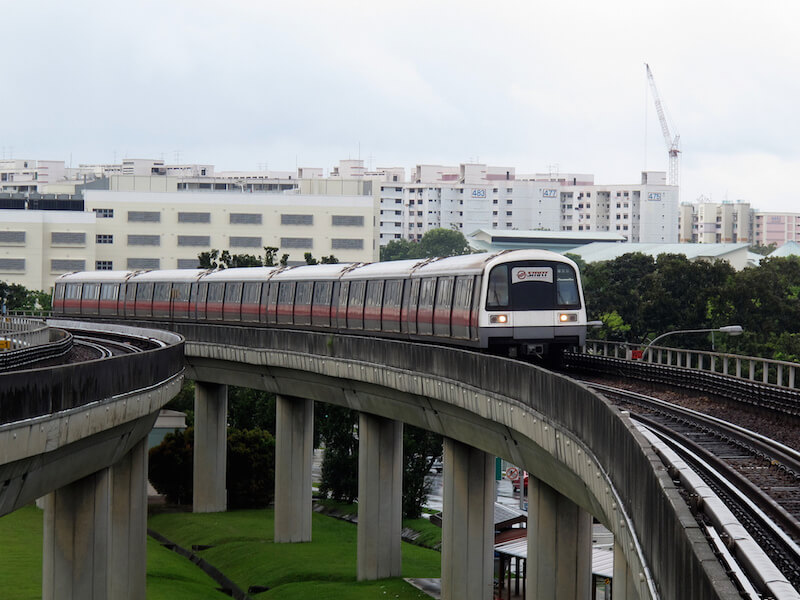 From Race Track to Train Track
Over a Grand Prix season, the McLaren race team captures an average of more than 12 billion real-time data points from over 300 sensors embedded on its two race cars.
Expert analysis of the data allows the team to monitor in real-time, perform detailed analysis and make informed decisions in mission control to optimise on-track performance.
The agreement will see McLaren Applied Technologies transferring its expertise in capturing, connecting and analysing data from the racetrack to the rail track.
The initial agreement will focus on intelligent vehicle maintenance on the SMRT fleet in Singapore, with the intention to provide a Proof of Concept (PoC) for an intelligent vehicle monitoring solution suitable for adoption on a global scale.
The Formula for Success
By late 2018, condition monitoring sensors and high-speed loggers used in Formula 1 will be installed onto the first SMRT train to monitor the performance of Mass Rapid Transport (MRT) trains.
This will be a world first for the industry, with engineers at SMRT and McLaren Applied Technologies working together to adapt race car condition-monitoring technologies directly from racing to rail.
These technologies can be readily adapted for use on trains. As in motorsport, like rail, space is at a premium and durability is essential, so technologies need to be both compact and robust.
Putting the Passenger First
SMRT-McLaren Applied Technologies' MoU is part of both companies' commitment to improve the passenger experience by delivering a world-class transport service and lifestyle experience that is safe, reliable and customer-centric.
Combining McLaren Applied Technologies' expertise in capturing, connecting and analysing data with SMRT's heritage in optimising the passenger experience in Singapore, will derive insight and implement innovative technology solutions to change maintenance regimes around the dynamic vehicle condition.
Desmond Kuek, SMRT President and Group CEO, said: 
"In Singapore, SMRT has been pioneering the development of rail condition-monitoring sensors to minimise disruption of our commuter service, optimising train performance by detecting and rectifying emerging defects early. We look forward to collaborating with McLaren Applied Technologies to elevate this capability further, combining our engineering expertise in rail with their proven capabilities harnessing sensors, telemetry and software in motorsport. McLaren's motorsport technology will be adapted and installed on board our first Proof-of-Concept SMRT train later this year. When implemented fleet-wide, we expect to bring about enhanced safety, reliability and comfort for commuters on our rail network."
Dick Glover, Acting CEO, McLaren Applied Technologies, said:
"This unique partnership with SMRT will deliver advantage for Singapore by maximising vehicle availability and maintenance capacity of their world-renowned service.
At McLaren Applied Technologies we harness our expertise in precision data capture, visualisation, and real-time operational interventions to create inspired outcomes for the manufacturer, the operator and ultimately for the passenger.
We are excited to take this first step in Singapore with SMRT, working together to adapt our proven motorsport technologies to optimise fleet performance and provide continuous improvements to the passenger experience."
Original press release credit: McLaren Applied Technologies
FOR ALL THE LATEST INFORMATION, NEWS, IMAGES, VIDEOS AND ARTICLES ON ALL ASPECTS OF ROLLING STOCK, PLEASE CLICK HERE.