Focused Technology's PowerForce Battery Generator Is Eliminating Rail's Need for Gas Tools
Focused Technology Solutions —a Marmon/Berkshire Hathaway Company— has announced the release of their latest battery-operated technological breakthrough; the PowerForce battery-powered generator.
Unlike gas generators used to operate certain rail tools, the PowerForce uses absolutely zero gas in favor of seven-standard off the shelf batteries. Despite its small size in stature, the PowerForce provides 120 volts of battery power anywhere, anytime.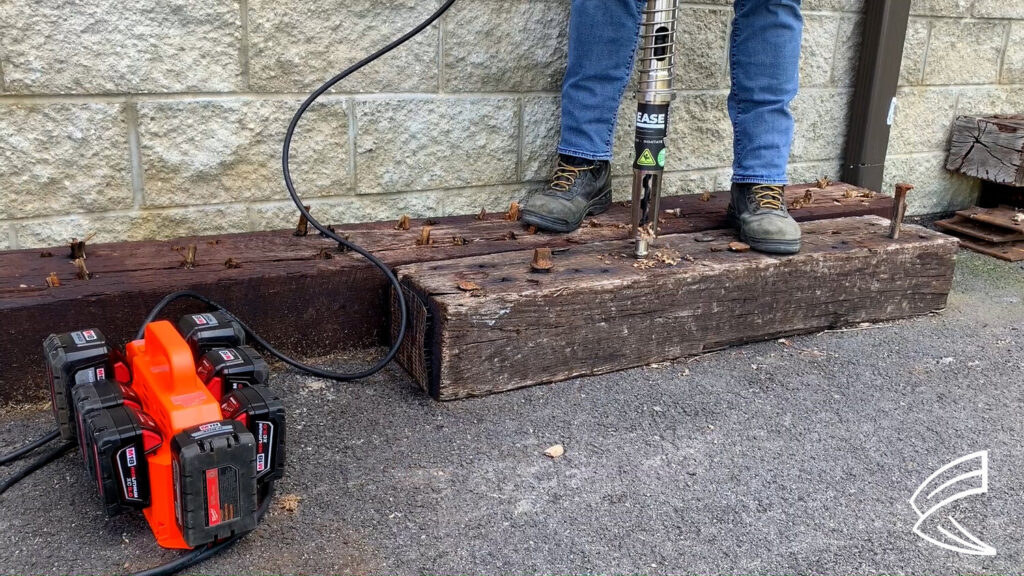 "There's never been a power generator like the PowerForce on the market before.
"The PowerForce is not only a game-changer for the railroad industry, but it's also a huge development in lowering our carbon footprint as well."
The PowerForce's ergonomic design was created to increase energy efficiency. This power generator provides over 12 hours of battery life–depending on the output–and pairs perfectly with Focused Technology's SpikeForce, the revolutionary battery-operated spike driver that has also been turning heads in the industry.
Its portable design allows railroaders to take it with them anywhere they go. Maintenance of Way professionals have raved about the benefits of using the battery generator in confined areas such as bridges and tunnels, as opposed to the bulky gas generators that they have used in the past.
For more information about the all-new PowerForce power generator, click here.
This article was originally published by Focused Technology Solutions.