Envision the Next Stage of Transportation with NEXCOM and NVIDIA
Are you using a top-notch GPU to maximize the processing potential of your transportation computers? Regardless of however you answer, it's always a good time to perform a quality check. NEXCOM's Mobile Computing Solutions group features top-of-the-line NVIDIA graphic processing units (GPUs) in select industrial AI edge computers, such as the ATC and aROK series. Though NVIDIA's GPUs are particularly renowned in PC gaming, they also possess superior processing abilities, especially in artificial intelligence (AI), making them a staple computing component in manufacturing and transportation sectors. NEXCOM has capitalized on AI capabilities to enhance transportation solutions for various vehicular system uses, while providing complementary components to guard against vibration and heat, communicate at lightning speeds, and expand storage for longer recording times.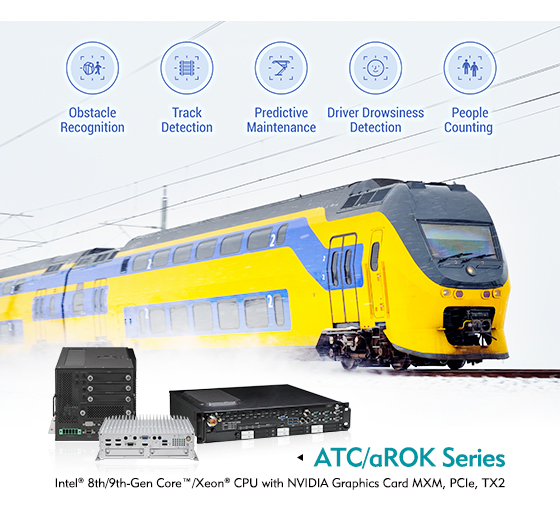 AI Takes on the Transportation Industry
AI, though commonly a key component of manufacturing technology, has now become an essential element of most vehicular systems. For example, AI propels advanced driver-assistance systems (ADAS) through safety features, such as rear parking, blind spot monitoring, and emergency braking. Automatic number-plate recognition (ANPR) and facial recognition help law enforcement vehicles detect suspicious vehicles and persons, while also aiding with parking and toll booth payment collections. Machine vision is also accelerating the development of fully autonomous vehicles through object and lane detection technology, while obstacle and intrusion detection, traffic light management, traffic sign recognition, and pantograph inspection all assist railway systems with safely transporting passengers.
NEXCOM Creativity Reinforces NVIDIA Quality
Variety is the name of NVIDIA's game, as NVIDIA supports a large number of AI libraries and is available in a variety of form factors, of which Jetson TX2, MXM, and PCIe are integral in our transportation solutions. All of our solutions include a heat sink cooling system for better heat dissipation and are specially designed to counter potential vibration issues. For simple AI needs, fewer CUDA® cores, and low power consumption, look to the fanless ATC 3200 with Jetson TX2 module. If your demands are intensive and require more CUDA® cores, NEXCOM provides a variety of economical systems with or without fan, but all including a copper pipe for more efficient thermal conductivity. The, compact-sized ATC 8010 pairs with the MXM GPU and, like the ATC 3200, attaches the CPU and GPU together to avoid vibration impacts. The ATC 8110, aROK 8110 and aROK 5510 use a smart fan design that's efficient (adjusts to different RPM speeds with different temperatures), reliable (long life), and quiet. The fixture design for graphics cards in the ATC 8110, aROK 8110 and aROK 5510 and damping bracket for the ATC 8110 and aROK 8110 additionally neutralize vibration.
More Bang for Your Buck
All NVIDIA-enhanced NEXCOM transportation solutions are equipped with multiple 5G- and LTE-enabled WWAN modules, each with two SIM slots, for easy and quick communication with your command center, while providing more bandwidth for other needs, such as video surveillance. In addition, the ATC 8110, aROK 8110 and aROK 5510 support multiple storage drives, so that you can record for extended periods worry-free. With RAID and high-speed NVMe support, data will be protected and transferred quickly and securely. All solutions are also CE and FCC Class A approved, and E-Mark, EN50155, and MIL-STD-810G certified.
This article was originally published by NEXCOM.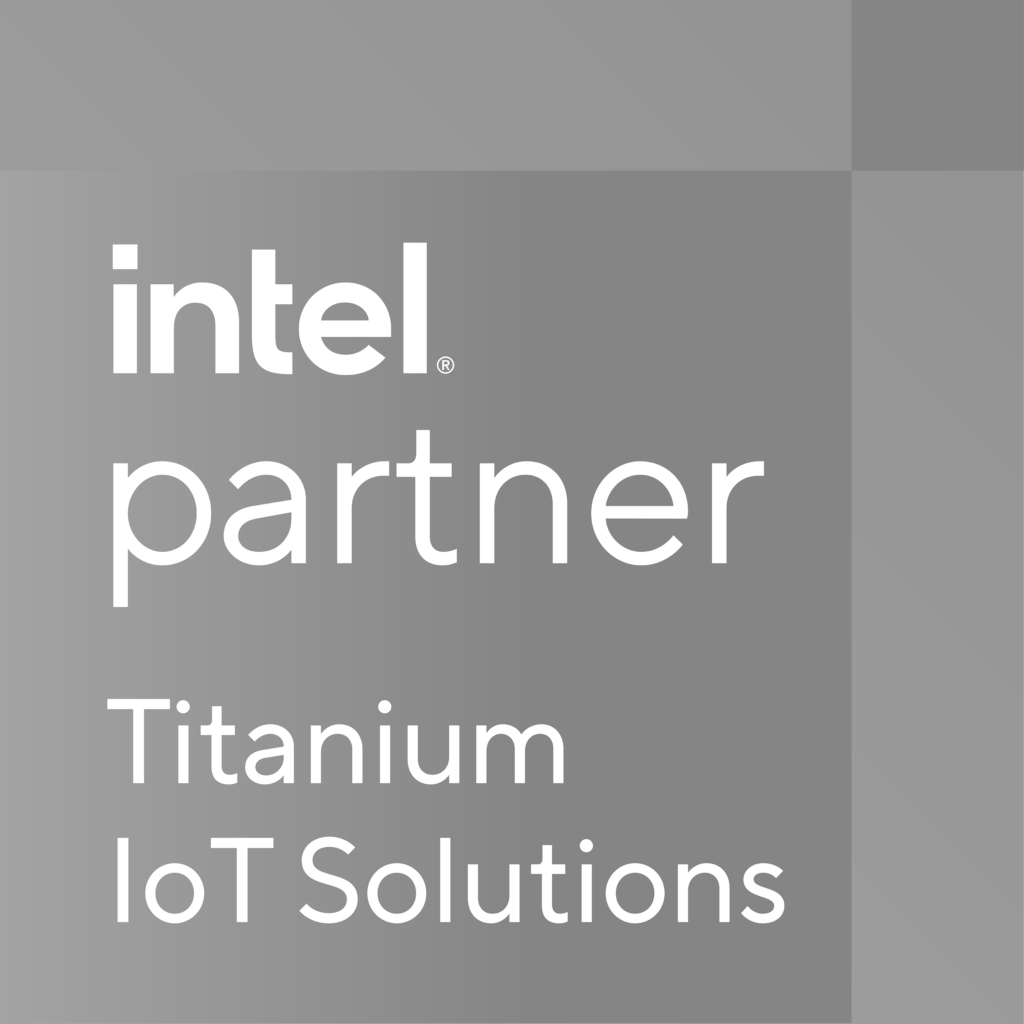 NEXCOM is a Titanium member of the Intel® Partner Alliance, as a top tier of the Alliance. Intel and more than 500 global IoT partners of the Intel® Partner Alliance provide scalable, interoperable Intel® -based technologies and solutions that accelerate deployment of intelligent devices and end-to-end analytics. Close collaboration with Intel and each other enables Alliance members to innovate with the latest technologies, helping developers deliver first in-market solutions.