Driverless Metro Booming in China
Ling Fang, the Managing Director of Alstom's division in China & East Asia, tells Railway-News how her company is keeping up with the development of driverless metro systems.
Globally, there is a clear trend that more and more megacities are choosing to develop driverless metro lines. Since the first driverless metro line started operations in 1981, there are 55 fully automated metro lines in 37 cities worldwide as of July 2016, totalling 803km. But in 2017 alone, eight cities opened metro lines with Grade of Automation four (GoA4) level, representing 129km.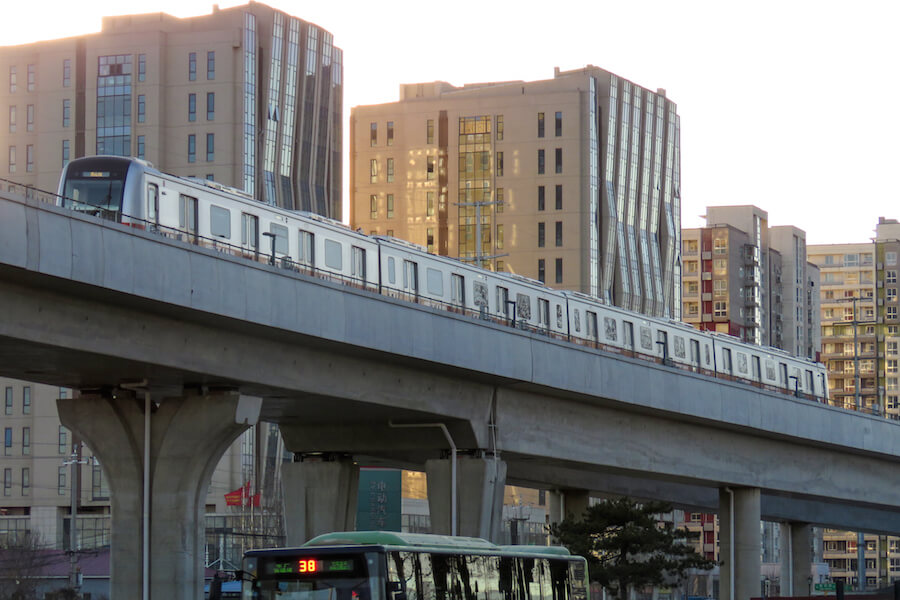 This trend is not a coincidence. With the rapid urbanisation rate across the globe, cities, especially megacities, face many challenges, such as a rapidly growing population, increasingly deteriorated traffic congestion and noticeably accelerated pollution. There is an urgent need for efficient, reliable and sustainable public transport systems.
Driverless Metro Systems in China
The high-speed development of urbanisation in China makes the country lead metro growth today. And the driverless metro market is booming as a consequence.
So far, the mainland of China only has three driverless metro lines. They are the Beijing Airport Link, opened in 2008, the Shanghai Line 10, opened in 2010 and the Beijing Yanfang Line, opened in 2017.
Due to the sound performance of driverless metro lines in China and abroad, many cities in China plan to build new metro lines as driverless including but not limited to Beijing, Shanghai, Chengdu, Wuhan, Nanjing and Guangzhou.
Chengdu, Southwest China
Chengdu is located in the southwest of China. As of 2016, it has a population of 15.92 million, ranking no. 4 in China. It aims to be one of centres of the economy, of culture, technology and foreign exchanges in China, and one of the core connecting cities along the One Belt One Road initiative.
Since its first metro line opened in 2010, Chengdu added six further metro lines, covering 179km in total by the end of 2017. By 2020, it plans to build seven more metro lines and one tramway line to form an urban railway transport network of 508km.
Chengdu Line 9 is the first driverless metro line in the city. It will be built in three phases. Phase one will be about 22km long and have 11 stations. Once it opens at the end of 2020, it will connect the city's CBD area in the southwest with city's West Railway station in the northwest.
CBTC Signalling Technology
Alstom's Urbalis signalling system will be supplied to phase one of Chengdu's Line 9. The same signalling solution has been ordered by 56 metro lines in China, 39 of which have started revenue services. Alstom's first joint venture in China, CASCO, is in charge of the whole life-cycle management of the Urbalis Communication Based Train Control (CBTC) signalling system in China.
CBTC signalling technology is the preferred signalling solution for driverless metro lines. From 2006 to 2016, 76% of the new fully automated metro infrastructure built was equipped with CBTC.
To operate the full driverless metro line with GoA4, the remote control centre plays a critical role. It manages a train's motions, stopping at the right place and in the exact scheduled time, opening and closing the train doors; it even manages the operations in the event of disruption or evacuation.
Alstom has provided the CBTC signalling solution for many driverless metro lines in operation around the world, including the Beijing Airport Link, Shanghai Line 10, the Hong Kong South Island Line, the Singapore North East Line and Circle Line, and the Lausanne M2 metro line.
FOR ALL THE LATEST INFORMATION, NEWS, IMAGES, VIDEOS AND ARTICLES ON ALL ASPECTS OF SIGNALLING AND TRAIN CONTROL, PLEASE CLICK HERE.