Discover New Suppliers, Technologies and Designs at the Rail Interiors Show
The Rail Interiors Show, the brand-new international exhibition and forum for rail-cabin interior design and technology, is set to take place in PVA EXPO PRAHA, Prague, on 25–26 October 2023.
This free-to-attend event will showcase the very latest and next-generation rail-carriage interior design and technology products and concepts, featuring exhibits and speakers from all over the world.
The Show will be attended by key-decision makers from the world's leading rolling-stock manufacturers and national-rail operators with a focus on environmental sustainability, cost-effectiveness, safety and comfort.
On display and being discussed will be a wide range of products and technologies, including seating solutions, materials, lighting systems, washroom facilities, flooring options, interior glazing, textiles, sustainable leathers, alternative materials, gallery equipment, sleeper cabin concepts and technologies, HVAC systems, composites, fire safety and protection measures, door systems, safety systems, security technologies, passenger infotainment systems, connectivity solutions, sustainable designs, materials and concepts and more. With industry leading companies including FISA, TrainOptimizer, DCA, Henkel, Milani, Muirhead, ABtec, GETA interieur.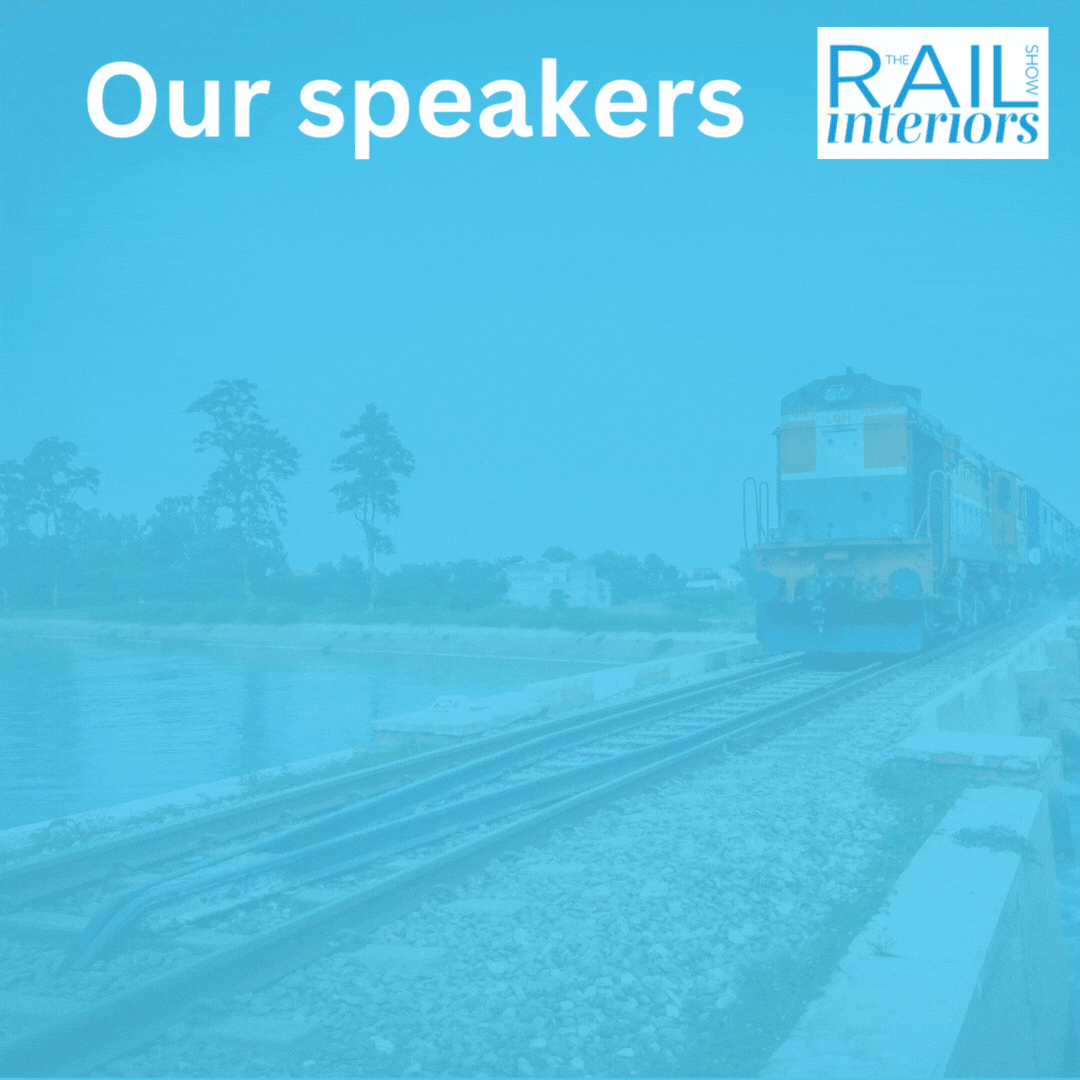 In addition to the exhibition, the Rail Interiors Show 2023 will also host a series of informative and engaging Forum presentations. Renowned speakers from the likes of Julian Fordon, Market Strategy and Communication at DB Regional Trains at DB Regio AG, Christiane Bausback, CEO at N + P Innovation Design GmbH, Alexis Bonnet, A&CD Digital Design Manager at Alstom will share their insights and expertise on topics such as passenger experience, sustainability, safety & design, accessibility & inclusivity and revenue generation. These thought provoking sessions will provide attendees with a deeper understanding of the industry's challenges and opportunities.
Explore groundbreaking designs, network with industry leaders and revolutionise the travel experience.
Visit the official event website at www.rail-interiorsshow.com and register for free today.
This article was originally published by Mark Allen Group.