Derby 2018 Project: £200million Railway Upgrade Confirmed
Dates for a major £200million railway upgrade that will improve journeys to and through Derby station have been confirmed, with plans being put in place to keep Derby moving.
Network Rail and industry partners CrossCountry and East Midlands Trains, who manage the station, have announced that the track and signalling in the area around Derby station area will be enhanced during 79-days of carefully planned engineering, starting on 22 July 2018.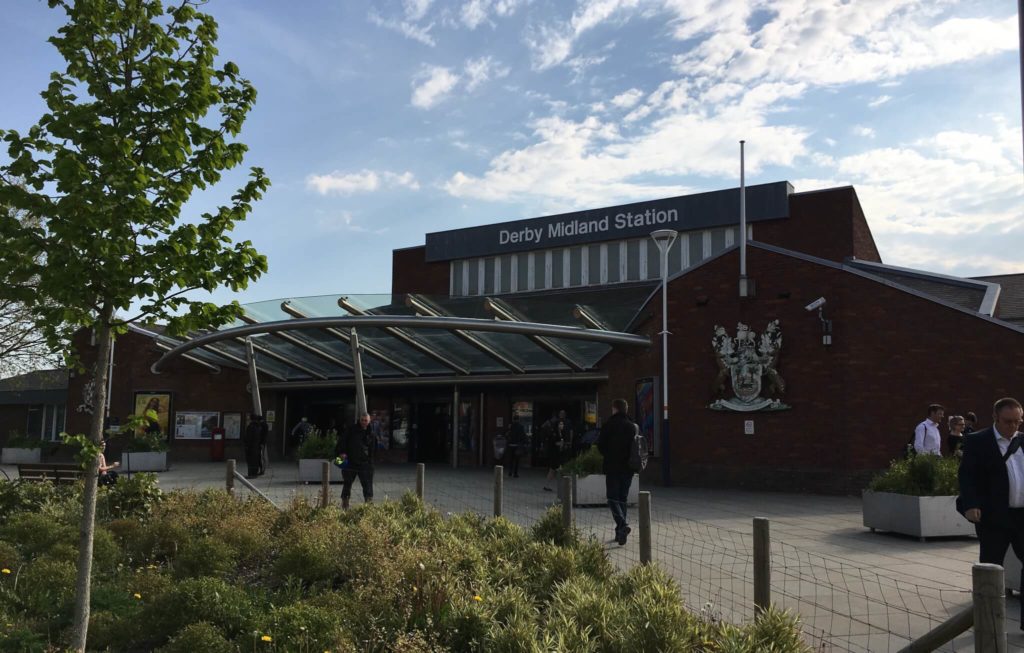 Track and Signalling Improvements
While the station itself was modernised in 2013, the existing track layout has not been improved since it was installed nearly 50 years ago and is nearing the end of its operational life, whilst the signalling has not been upgraded since it was installed in the 1960s. Regular maintenance has kept the station performing well for the past five decades, but as track and signalling work together to manage train movements efficiently, they are both being replaced and upgraded at the same time.
Derby 2018 Project
The historic layout of the railway has become inefficient as use of the railway has grown and now often results in lengthy waiting times outside the station, with the existing bottlenecks restricting the movements that trains can make and the platforms they can access. With passenger numbers having doubled in the past 20 years and demand set to continue to grow, the Derby 2018 project is a once-in-a-generation opportunity to improve a vital part of the rail network which carries trains bound for as far afield as Aberdeen to the north and Plymouth to the south, as well as services right across the Midlands.
Timetable Changes
Because the 79-days of engineering requires removal of track and signalling there will be significant changes to the timetable between 22 July 2018 and 7 October 2018.
The full, detailed timetable will be published in the New Year but will see East Midlands Trains services to London, Crewe, Matlock and Nottingham affected at various points of the work. CrossCountry services will divert around Derby, with a bus replacement service from Derby to connecting stations.
Rob McIntosh, managing director for Network Rail's London North Eastern and East Midlands (LNE&EM) route, said:
"It is many decades since the rail infrastructure at Derby saw this kind of investment and we have spent a huge amount of time working with our train operators, stakeholders and local businesses to make sure we keep disruption to a minimum while getting this vital work done as quickly as possible. Derby is a key interchange on the Midland Main Line and once the upgrade is complete and the bottleneck removed, the region will benefit from a more efficient, reliable and modern network fit to meet the needs of the economies and communities our railway serves."
CrossCountry's Managing Director, Andy Cooper, said:
"These works will mean a long period of disruption for many CrossCountry customers, which is something we'd always try to avoid. However, the journey time improvement they deliver will get our customers to the north east quicker than ever before. The railway layout at Derby was great in the 'days of steam trains' but does not meet the needs of today's much busier railway.

"We will do all we can to minimise the impact on customers travelling to and from Derby, and others with extended journeys times caused by diversions around the station, including clear and frequent real time communication during the period of disruption and publishing revised timetables in good time. While there will inevitably be some inconvenience for many, for which we apologise, we are working with our industry partners to ensure this massive project will deliver real benefits for our passengers."
Original article © Network Rail.
FOR ALL THE LATEST INFORMATION, NEWS, IMAGES, VIDEOS AND ARTICLES ON ALL ASPECTS OF INFRASTRUCTURE, PLEASE CLICK HERE.