Countdown to Florida's Brightline Service
Brightline, the only privately-funded express passenger rail system in the country, is within months of its much anticipated service launch, marking the first time a new private infrastructure passenger rail project will initiate operations in the US in more than 100 years.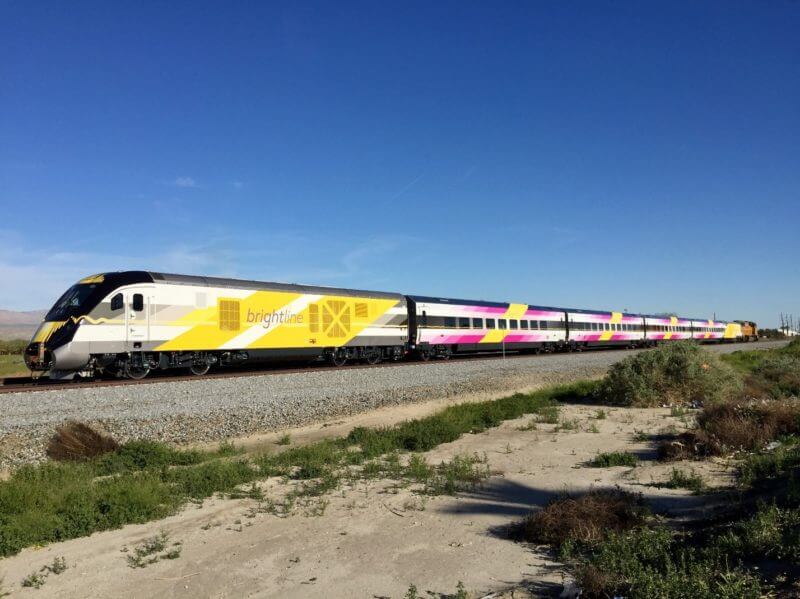 The company announced projected timing for the pre-launch and initial introduction of the hospitality-focused service, providing a needed alternative to South Florida's congested roadways. Introductory express service will begin between West Palm Beach and Fort Lauderdale in late July, followed by service to Miami in late August. The company is anticipating a grand opening and official launch of the train service in September.
Introducing 'BrightPink'
Brightline will welcome BrightPink, the second of five custom built, innovative trainsets, next week. Three additional brightly hued trainsets will be delivered by May. Built by Siemens Rolling Stock in their state of the art Sacramento, California facility, Brightline's trains are 100 percent Buy America compliant, using components from more than 40 suppliers across more than 20 states.
Stations Nearing Completion
The line's 60,000 square foot stations in West Palm Beach and Fort Lauderdale are nearing completion. The expansive MiamiCentral station that includes elevated tracks is expected to be operational in conjunction with the introductory Miami train service. Rail infrastructure improvements on the corridor between West Palm Beach and Miami are 80% complete.
Brightline
The company announced earlier this week that Dave Howard, a veteran executive from the sports and entertainment industry, has joined Brightline's leadership team as Chief Executive Officer. Howard's main focus will be setting a global standard of service excellence and exceptional care for Brightline's guests. Ticket fares and frequent rider passes, along with Brightline's mobile application, will be announced closer to the launch of service.
The company's second phase will extend express train service to Orlando. While the line has been focused on launching the first phase of service from Miami to West Palm Beach, progress continues on Phase 2 to Orlando. The company is currently finalising permitting and will have a better idea of timing to Orlando after operations begin this summer.
Original article © Brightline.
FOR ALL THE LATEST INFORMATION, NEWS, IMAGES, VIDEOS AND ARTICLES ON ALL ASPECTS OF ROLLING STOCK, PLEASE CLICK HERE.