Chile: GE Transportation Agrees Sale of 5 Diesel-Electric Locomotives
GE Transportation has announced an agreement to supply 5 diesel-electric locomotives to Ferrocarril de Antofagasta (FCAB) in 2019. The contract, the first deal between GE and the Chilean operator, also includes a warranty for parts and services.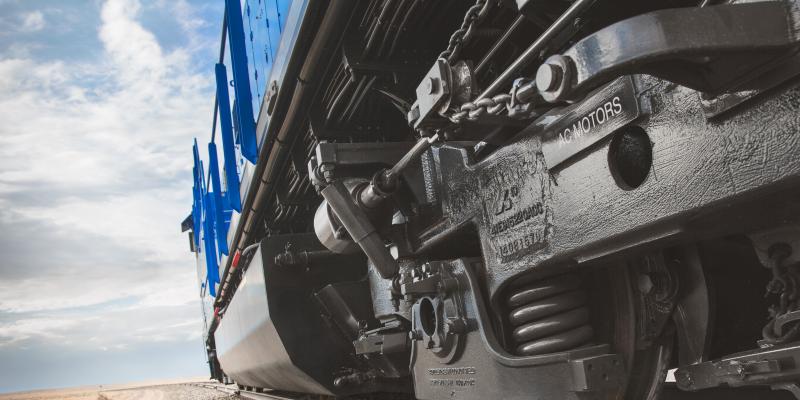 The rail industry in South America is going through a period of expansion and GE is increasing its presence on the continent. The company is contributing to several strategic development projects in Brazil, Chile, Colombia, Uruguay, Argentina and Bolivia and since 2015 has seen a 40% increase in sales of locomotives across these markets.
The modernisation of rail networks is a key policy in enhancing the economic productivity of countries in South America. The GE locomotives will be used by FCAB to transport products from Chile's mining industry, which account for approximately 50% of the country's exports.
Mauricio Ortiz, General Manager of FCAB, said:
"Sustainability, safety and productivity are fundamental within our management approach. The acquisition of these five new GE locomotives, along with other brand new rolling stock, trigger a step change on greenhouse gases emission reduction, improves safety features for our crews and enhances train productivity. We are sure the changes we are making lead us to provide a more safe and reliable service to our customers in Chile and beyond the border."
The model which GE is providing for FCAB is the C23EMP single-cab AC/DC designed for light-axle load operations. The locomotives, which were specifically  designed for the operator, are equipped with a GE FDL 12-cylinder engine to operate at high altitude and utilise GE's Electronic Fuel Injection system, which maximises efficiency. The units have low clearance and can operate on narrow-gauge tracks.
Marcos Costa, General Manager of GE Transportation for Latin America, said:
"We are excited to partner with FCAB and expand our presence across Latin America. With this agreement, we will help the region improve its rail infrastructure and bring products to market faster and more efficiently."
The locomotives will be assembled at GE Transportation's facility in Contagem, Brazil.