Case Study: Production Line for Turning and Drilling Machining of Brake Discs, in Four Setups for a Customer in France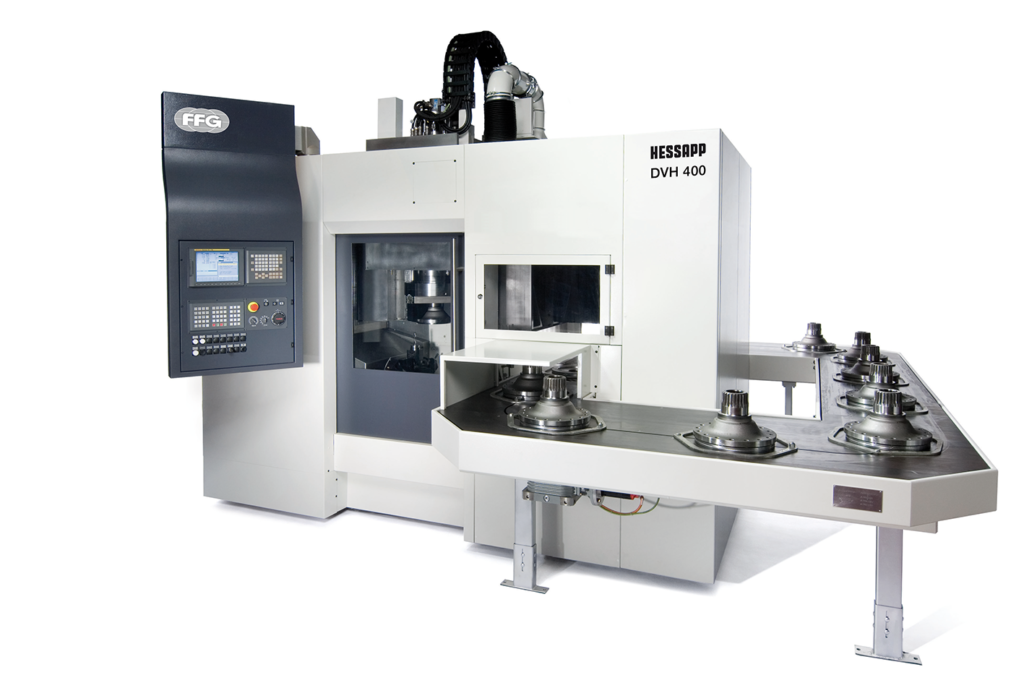 The production line shown here is designed for the manufacture of passenger car brake discs with a blank diameter of 350 mm.
The line consists of three HESSAPP vertical lathes of the types DVT 500 and DVH 400.
The basic machines are designed in HYDROPOL® for this customer.
The DVH 400 machines have been equipped with an additional (through-cycle) loading/unloading position to arrange them in line.
The OP10 turning operation is performed on the first DVH. On the following DVT, OP20 and OP30 machining is performed. This machine is equipped with 2 additional NC lift-off slides for the synchronous machining of 2 plane surfaces.
The second DVH 400 (OP40) is equipped with a multiple drilling head for the drilling of the brake discs.
Between the machines and at the end of the line, turning stations have been integrated (usually not necessary with other solutions). These  enable the workpieces to be fed to the individual machines in the specified machining position.
Depending on the customer's requirements, we are able to carry out brake disc production flexibly in 3 or 4 setups. The integration of finishing processes such as turn-milling and grinding has already been realised several times.
As a specialist for vertical lathes HESSAPP has been developing customer-specific solutions.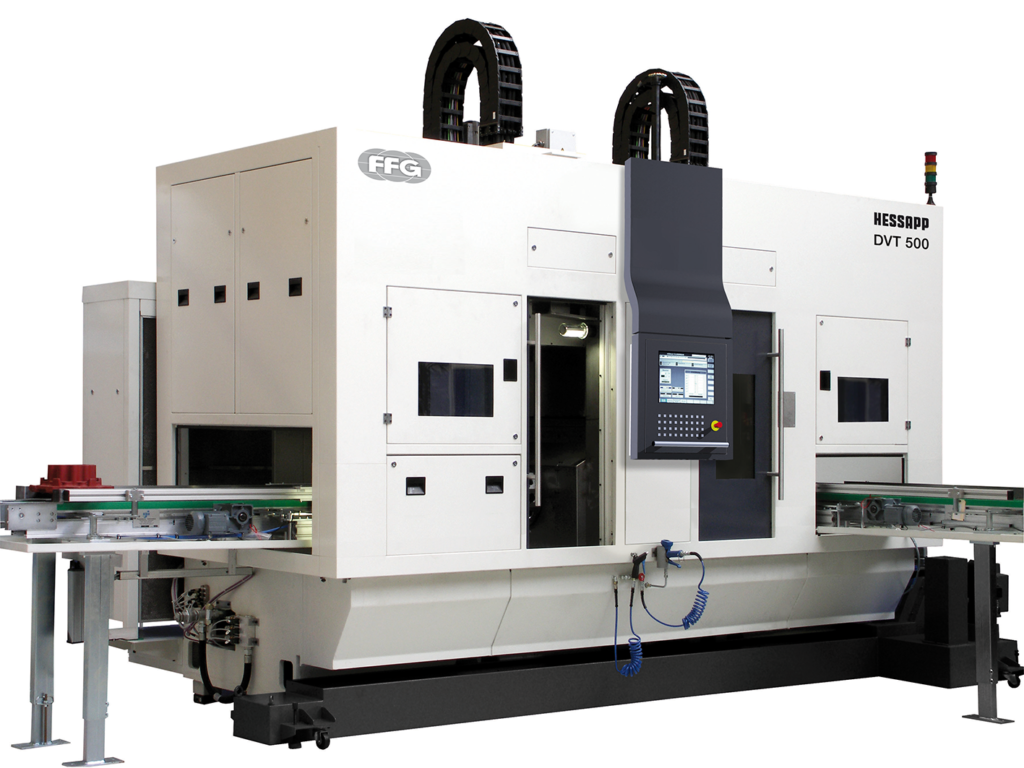 © FFG Werke GmbH
Solutions for the machining of brake discs have been successfully installed worldwide and produce high quality and cost effective.
Further technical details you can get to know via our sales engineers.
Please contact us – we will be happy to help.
This article was originally published by FFG Werke GmbH.