London's Putney Bridge has shone again thanks to Specialinsert®
Together with Armadillo Lighting, in 2019 we worked on a project to install new night lighting on the historic London bridge. Our KEEP-NUT® inserts helped overcome significant technical challenges, whilst fully respecting the historic nature of this monument.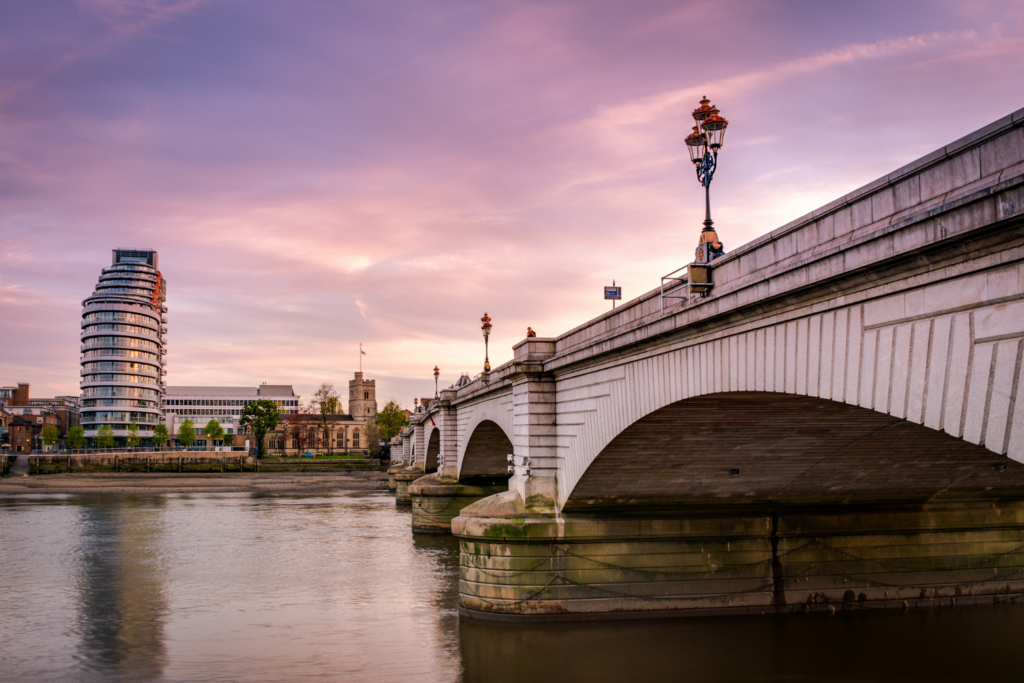 Specialinsert® Innovation for the Putney Bridge
Putney Bridge is a road bridge over the River Thames connecting Putney to Fulham. It is 213.36 m long and 13.11 m wide, and is a Grade II listed monument by English Heritage. Completed in 1886, it was designed by Sir Joseph Bazalgette and is still an important gateway through southwest London.
The project to provide new lighting for the bridge was commissioned by Wandsworth Council, which required the installation of energy-efficient, eco-friendly LED floodlights on the side of the bridge and under all the arches, to illuminate Putney Bridge at night.
The project was developed by Armadillo Lighting, the Essex-based company in charge of the Putney Bridge lighting upgrade, who approached our distributor Northern Precision to find a solution for installing LED lights on the bridge stones. They chose our KEEP-NUT® threaded inserts, which we tested with excellent results on a specific Cornish granite, obtained from the same quarry that supplied the bridge's original materials.
KEEP-NUT® inserts are qualified and certified for use in exterior facades, solid surfaces, and HPL applications. Their quick and easy installation makes them a revolutionary and reliable system. The inserts are made of stainless steel and offer quick installation by pressure, without the need for adhesives. They also allow for completely concealed installation, with no external obstructions.
The installers' need was to avoid drilling too deep into the Putney Bridge structure, due to its classification as a Grade II listed monument. Granite samples were sent to our team to test KEEP-NUT®, which proved to be the correct solution. After testing, the installation was carried out on-site.
"The project had a few technical challenges along the way but it is absolutely fantastic that these have been overcome and we are now able to turn these lights on and show off our beautiful bridge.
"This is a historic and iconic London bridge and we agreed that this important gateway to our borough should be lit so people can see just how stunning the bridge looks under the cover of darkness."
This is not the first time that KEEP-NUT® has been used in projects of such architectural significance. In 2018, it was already chosen as the solution for the renovation of the Museum at the Gateway Arch and the adjacent Visitor Center in St. Louis, Missouri, both iconic monuments to American identity. In that case, the project involved the installation of Caesarstone quartz slabs on the ceilings and walls of the two structures, requiring a high-performance fastening system such as our KEEP-NUT® in the 4 crown type.
This article was originally published by Specialinsert®.