Canada: Opening Date for Evergreen Extension Revealed
The $1.43-billion Evergreen rapid transit extension will officially open to the public on Dec. 2, 2016, Port Moody-Coquitlam MLA Linda Reimer announced on behalf of Transportation and Infrastructure Minister Todd Stone today.
Trains on the Evergreen extension are expected to start running on Dec. 2, 2016. Information on the exact time the stations will open to the public will be provided soon.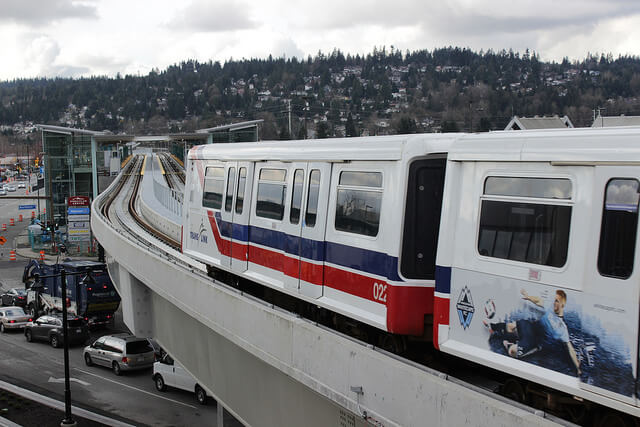 The Government of Canada, the Province of British Columbia and TransLink are proud partners in the Evergreen Line Project, which will soon link the municipalities of Coquitlam, Port Coquitlam, Port Moody and Burnaby to the Metro Vancouver SkyTrain system.

The extension will carry 70,000 people per day by 2021 as commuters choose this modern, convenient and efficient link between the Tri-Cities communities and downtown Vancouver.

The 11-kilometre Evergreen extension will carry people from Coquitlam to Burnaby in approximately 15 minutes with direct connection to the existing Millennium Line in Burnaby and the regional transit network. It will generate economic development and support community growth along the route by providing efficient and reliable transit connections.

Todd Stone, B.C. Minister of Transportation and Infrastructure said:
"Today marks an exciting milestone in the Evergreen Line Project. Now that construction is complete, we are handing the reins over to TransLink to do their final preparation and staff training in anticipation of opening day. We are in the home stretch and we're looking forward to the opening of this critical addition to the region's transportation network."
Please click here for the original article, along with further information from the Province of British Columbia.