Brightline has begun testing its full operating train schedule between West Palm Beach and Miami.
This is in preparation for its return to service next month, when the trains will run at top speeds of 79 miles per hour along the 67-mile corridor.
During the testing, trains will observe quiet zones and will not sound horns unless there is construction happening or an emergency situation occurs.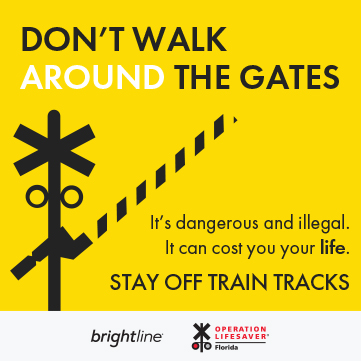 Putting safety first, the train operator is implementing additional safety measures before the start of operations.
This includes the temporary installation of variable messaging signs (VMS) at busy crossings and the deployment of safety ambassadors throughout South Florida.
Brightline has also been working closely with the non-profit organisation Operation Lifesaver to raise awareness around rail safety through new safety materials.