Iris – A Single Model For A Thousand Faces
Bollé Safety has designed the Iris to give the perfect fit on every face. High cheekbones, flat forehead, crooked nose, uneven ears, whatever the problem the Iris adjusts perfectly to fit.
The Iris is the first universal safety spectacle that fits perfectly to each and every face. With it's B-Flex "memory form" bridge, fully adjustable in height, depth and width, an ultra-enveloping frame with pivoting ergonomic sports temples and it's base 10 lens, it embraces precisely all face shapes.
Need to combine comfort and aesthetics, with one model and one size Iris, the Bollé Safety innovation, stands out as the single reference for all faces. Available in clear, Twilight and smoke polycarbonate lens with Platinum permanent double sided anti-scratch and anti-fog K and N coating. Also available is a prescription insert ensuring that employers can supply all employees with the one product.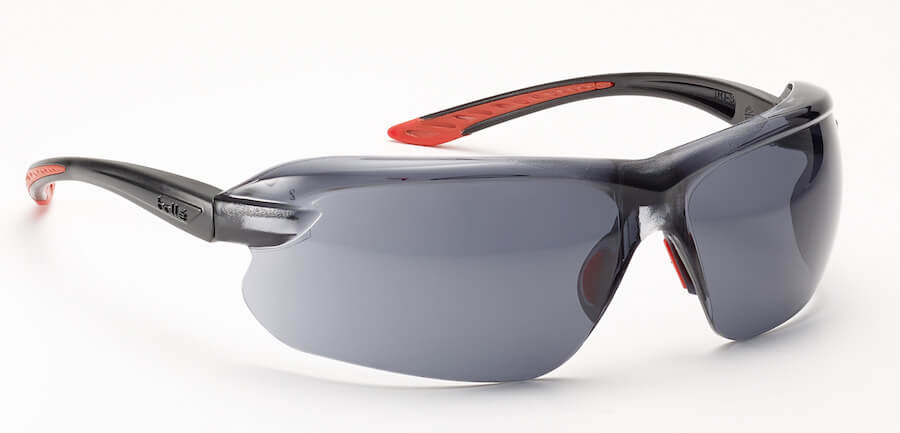 Bollé Safety revolutionizes eye protection with an innovation that exceeds the requirements of all international standards, especially EN166 K and N option. This new exclusive permanent double sided anti-fog and anti-scratch Platinum coating is now available on Rush+, Silium+, Slam+, Contour, Cobra, B808 plus Atom, Baxter, Coverall, Tracker, Pilot, Super Blast, Backdraft and the new Ultim8 goggles. It also guarantees greater safety, reliability and comfort. This permanent coating on both sides of the lens gives them a high resistance to scratching, to the most aggressive chemicals and delays the onset of fogging. In all circumstances and at all times the Platinum lens innovation guarantees your eyes improved protection.
Bolle Safety are also the first company in the world to supply all their prescription lenses with Platinum anti-scratch and anti-fog coating as standard and at no extra charge.
FOR ALL THE LATEST INFORMATION, NEWS, IMAGES, VIDEOS AND DOCUMENTS FROM BOLLÉ SAFETY PLEASE CLICK HERE.