Superb Strength and Product Longevity. That's Our Rail Catering Drawer!
The importance of investing in robust catering drawers should not be underestimated. It is for this reason that our engineering team carefully designed the aluminium catering drawer to withstand the most intensive catering operations.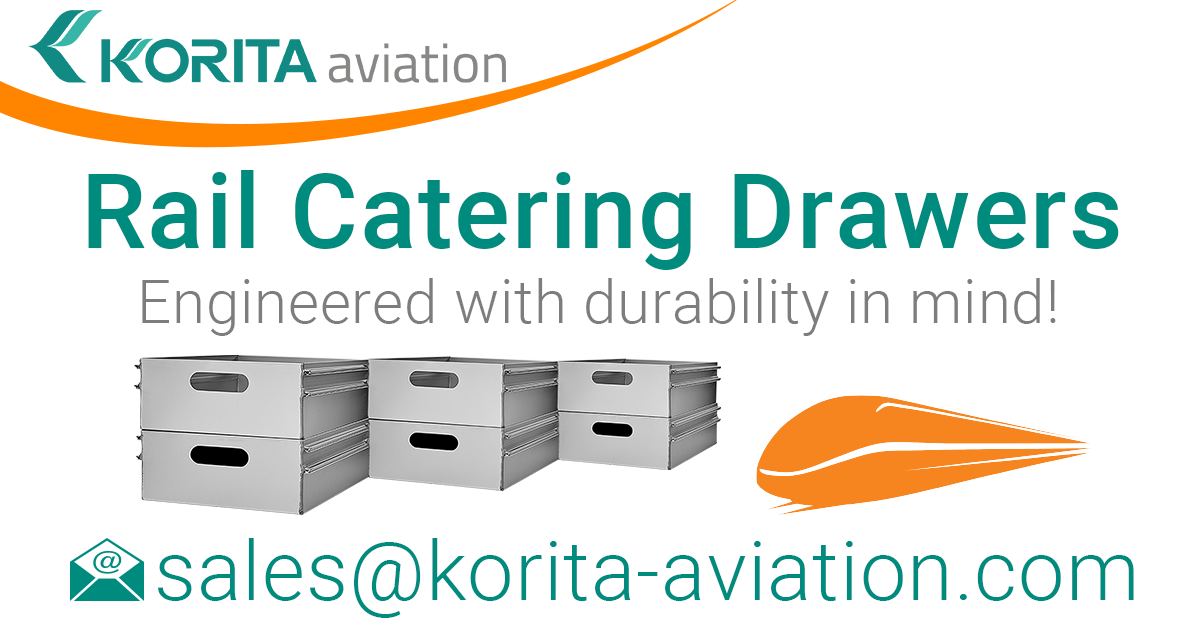 Engineered to Give the Best Return on Investment
Our rail catering drawers are produced using high-grade aluminium, so you are assured of a quality product. We have designed the rail drawer to ensure that the drawers can withstand the rigorous daily usage found in train galleys, rail catering kitchens and during service washing cycles.
Do You Require Rail Catering Drawers to Meet Different Height Requirements?
We can take this for you! At Korita Aviation, our design and engineering team is extremely experienced in designing drawers to meet the specific size requirements of rail operators. We currently do this for many rail operators around the world.
*All orders are subject to our minimum order quantity requirements being fulfilled.
View our rail catering drawer in more detail using the link below:
Please contact us to discuss your specific requirements for current or future rail catering service projects. We will take time to understand your needs and ensure that our proposals are to your satisfaction every step of the way. Take the first step, contact us!
This article was originally published by Korita Aviation.