Aluminium Drawers Manufactured by Korita Aviation for Airline and Rail Catering Operations!
Korita Aviation's Aluminium Drawers Are Designed for Durability!
As specialist manufacturers of aluminium, we want to give the spotlight to our aluminium drawer product range as these remain extremely popular with both our airline industry and rail operator business partners across the world.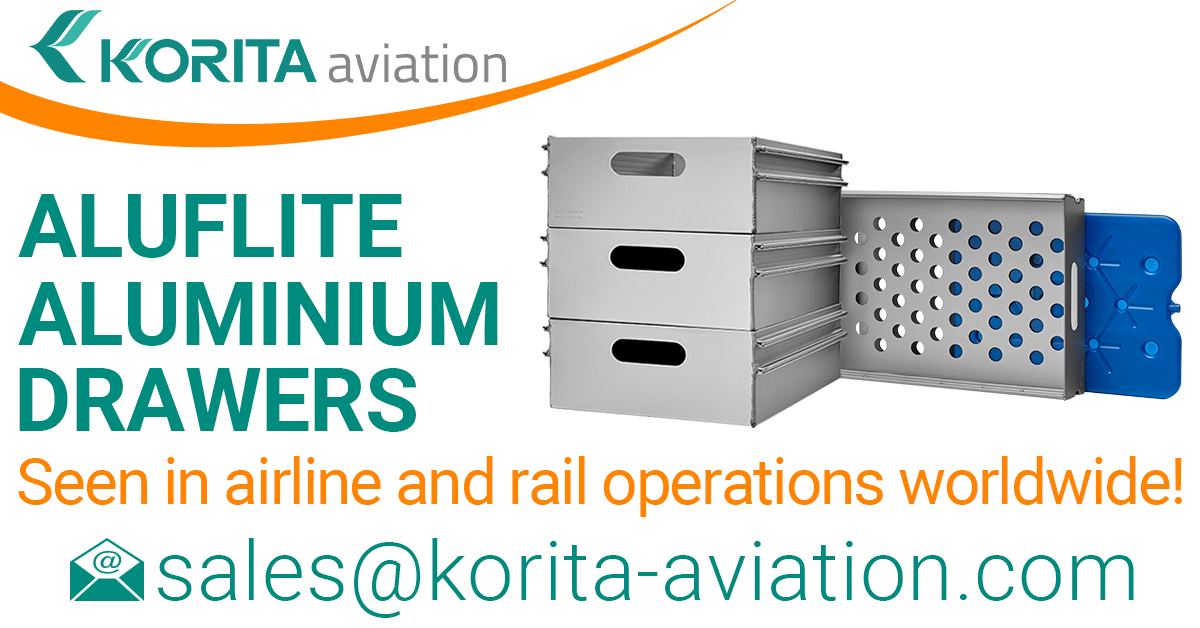 Why?
Simply put, aluminium drawers are extremely strong and durable. However, we do believe that the strength is not solely down to the raw material used. How these items are manufactured is also very important, this where we come in!
Our proven expertise in manufacturing products for the aviation and railway industry from aluminium ensures that you receive quality. This is backed up by our certifications and OEM approvals: Boeing, Airbus, COMAC and Bombardier. We are certified and operate in accordance with aerospace AS9100D and ISO9001:2015 quality management systems. For more information on our certification and our approvals click here.
So What Type of Aluminium Drawers Do We Manufacture?
We manufacture products for both the aviation and rail industry sector, so we ensure that we can deliver on ATLAS and KSSU standards and custom designs for the railway industry. All of our drawers are manufactured in accordance with our minimum order production requirements.
Perhaps you would like to look at our various aluminium drawer product pages to gain more insight into the types of drawers we manufacture for both industries.
Browse Our Aluminium Drawer Pages Using the Quick Links Below:
Ready to Review Your Aluminium Drawer Requirement Together with Us?
Reach out to our sales team so that we can discuss your immediate and future needs. We are here to help you!
This article was originally published by Korita Aviation.