Aluminium Drawers Designed for Use in Airline and Rail Catering Operations!
Curious about our aluminium drawer product portfolio? Keep reading!
As a specialist galley insert equipment manufacturer, we take great care in the quality of the raw material selected for use within our manufacturing process. Delivering catering equipment that is strong and durable enough to withstand the daily rigour associated with catering operations is essential.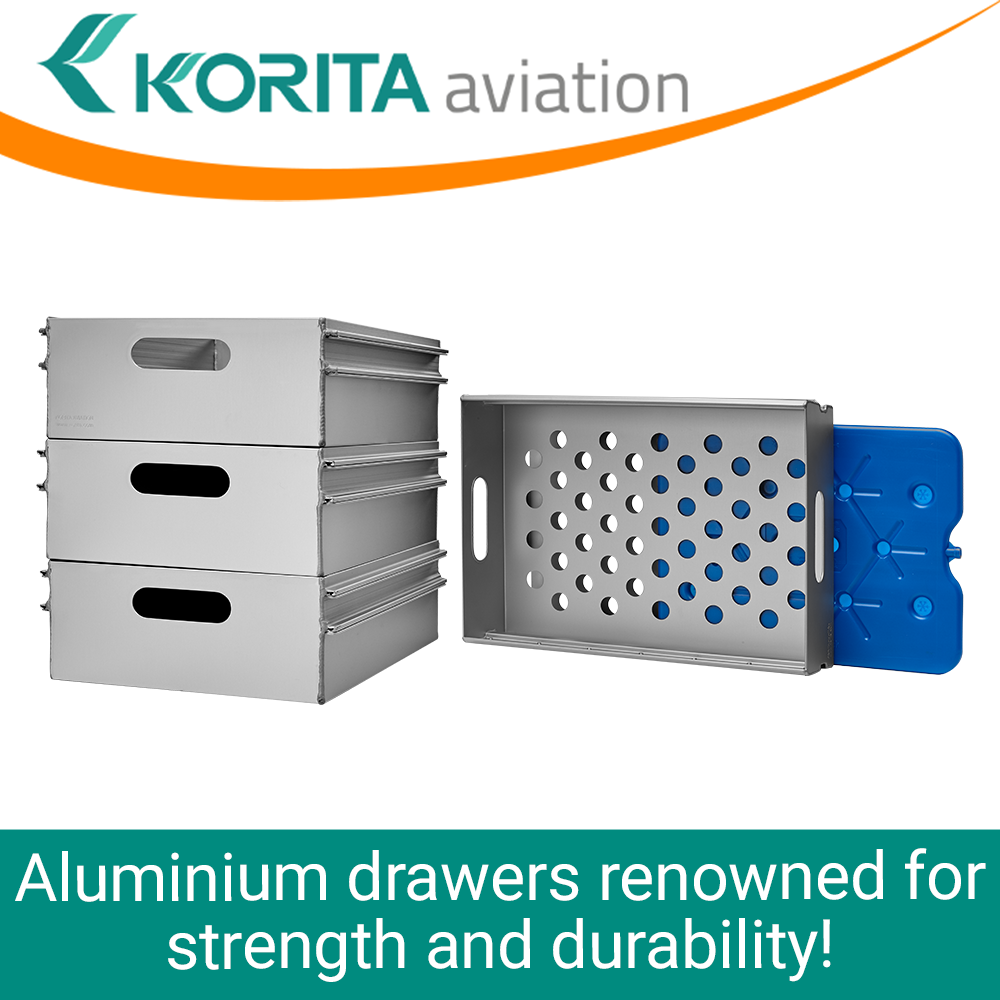 Our drawers are renowned for strength.
Providing a great return on investment!
However, we do believe that the strength is not solely down to the raw material used. How these items are manufactured is extremely important, this is where we really do stand out.
Our proven expertise in manufacturing products for the aviation and railway industry from aluminium ensures that you receive quality. This is backed up by our certifications and OEM approvals: Boeing, Airbus, COMAC and Bombardier. We are certified and operate in accordance with aerospace AS9100D and ISO 9001:2015 quality management systems. For more information on our certification and our approvals click here.
What types of aluminium drawers do we manufacture?
We manufacture products for both the aviation and rail industry. Therefore, we produce ATLAS and KSSU standard drawers and also a level of customisation specifically for the railway industry. All of our drawers are manufactured in accordance with our minimum order requirements for production.
Please view our aluminium drawer product pages to gain more insight into the types of drawers we manufacture for the aviation and railway industries. Kindly utilise the hyperlinks below:
We invite you to reach out to us so that we can answer any questions you may have and also take the opportunity to review your potential equipment requirements together.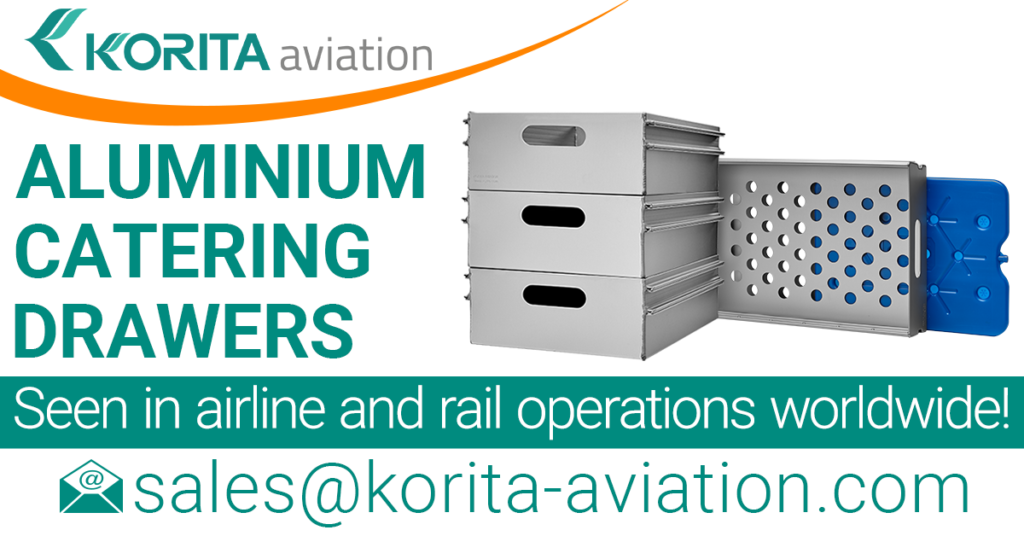 This article was originally published by Korita Aviation.