£80 Million Investment Programme Underway at British Steel
British Steel has started work on £80 million of investments to enhance its product range and improve operational and environmental performance.
The bulk of the investment – £48 million – is financing the installation of a new billet caster at the company's Scunthorpe site. At the same time, its Scunthorpe Rod Mill is being given a £32 million upgrade while further investments are being made at FN Steel, British Steel's sister company in the Netherlands.
The announcement comes a short time after British Steel announced it was conducting a feasibility study into the use of green hydrogen as a fuel source.
"This is an incredibly exciting time for our business with unprecedented levels of investment – fuelled by the drive of our employees – powering us towards a sustainable future. While we're still in the early stages of our transformation, these projects are a major step forward for British Steel and our customers. The new technology and manufacturing capabilities will significantly enhance our product range and deliver improved operational performance and efficiencies.
"Steel is vital to modern economies and investments like these will ensure we keep delivering the steel our customers and the world need while playing a central role in transitioning to a low-carbon, circular economy."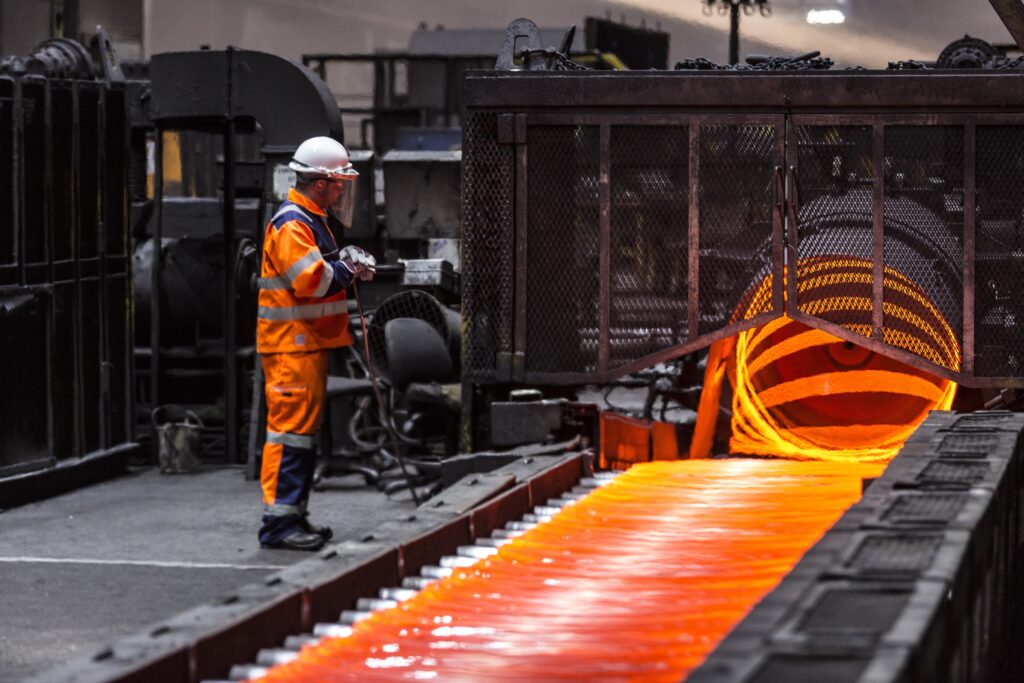 The new billet caster, which will manufacture lengths of semi-finished steel known as billets, is being installed by Danieli and is expected to be commissioned at the end of the year. It will enable the company to both increase capacity and grow into new markets.
"The new caster will produce billets of an even higher standard, with much better internal and surface qualities. We'll also have a broader product range, enabling us to become more competitive and expand our offering to customers."
Work is also underway to install state-of-the-art mill equipment to significantly extend engineering capabilities at British Steel's Scunthorpe Rod Mill. Part of a £50 million investment announced in 2018, the scheme had been paused but is now being resumed under British Steel's new ownership. Once the high-tech upgrade is complete, the company's wire rod offering will have much-improved tolerances and surface quality with an extended product range with diameters up to 28mm. The product range will also offer customers considerably improved mechanical properties and enhanced options for supply condition such as normalised rolled and low-temperature rolled wire rod.
The reconfigured mill layout and new equipment are expected to be commissioned in 2023.
"Our bespoke new facility will be a real game changer. We'll be able to manufacture wire rod with tighter tolerance control, improved ovality and world-class surface quality, key factors in meeting current and future customer requirements. Our existing customers will also be able to take advantage of our enhanced package solutions as we open up a comprehensive product range. Our service excellence together with improved efficiencies for our customers mean this investment will deliver world-leading capabilities. We'll be able to explore new market opportunities too, securing a strong future for our wire rod business. I'm very much looking forward to seeing our strategic plans become a reality."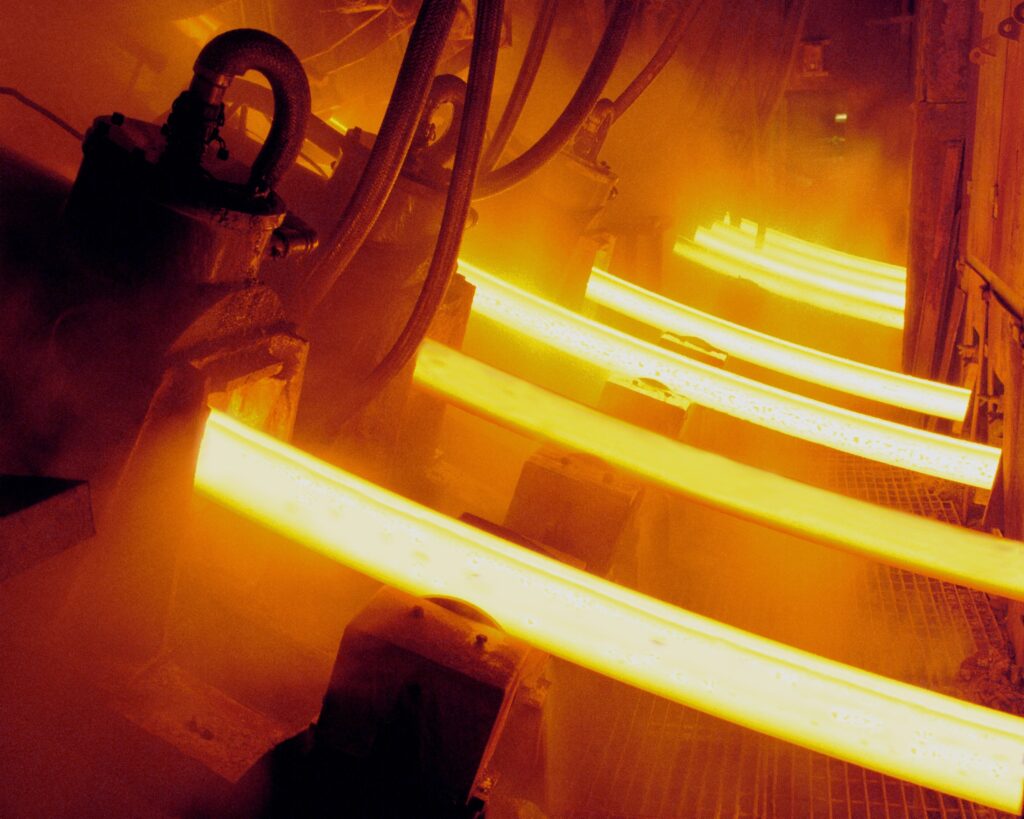 © British Steel
Further investments are also earmarked for projects at FN Steel, which will also receive billets from the new caster.
"We're beginning to implement a multi-phase plan that will significantly enhance our customer service and product offering. This includes a new coil warehouse, billet storage area and the relocation of our haulage facility.
"We will shortly be starting work on installing our new drawing line at our Wire Processing Centre, bringing the total number of lines to 12. This forms a key part of our improvement strategy, enabling us to improve customer lead times and meet the growing demand for small diameter wire across a range of grades. The new line, which is expected to be commissioned at the end of this year, will also allow us to offer products not previously available, such as bright-wet drawn wire."
In early 2024, improvements in logistics and environmental performance are expected with the completion of FN Steel's new warehouse, which will have the capacity to store 9,000 coils. Matthijs said:
"The new warehouse will be very close to our Wire Processing Centre, which will lead to improvements in product handling. And as part of our push towards a greener future, we'll be installing solar panels on its roof to help generate energy to power our facilities."
Sustainable developments, such as this warehouse, are at the heart of British Steel's green agenda. Last year it unveiled its Low-Carbon Roadmap, which pledged to achieve net-zero status through the biggest transformation in its history. The company has already started investing in more efficient processes and is actively looking into a range of innovative technologies to reduce its carbon intensity, including a feasibility study into the use of green hydrogen as a fuel source. To support its ambitious decarbonisation plans, British Steel is also undertaking a series of projects to improve its environmental performance and one example is a new water treatment plant that forms part of the billet caster investment.
"The casting process uses water to cool the products in a carefully controlled fashion to deliver the required product properties. We also use water to cool our equipment during the casting process. This water is captured and then treated so we can reuse it in the site's processes. Our new water treatment plant will enable us to do this in a much more efficient manner, meaning we'll use less water and less energy.
"Exploring and adopting new technology is driving us towards a clean, green and sustainable future. Delivering our transformation requires a great deal of hard work but we're committed to continuing to improve our manufacturing operations, energy efficiency and environmental performance."