The Federal Railroad Administration (FRA) has issued a 15.9 million USD grant to the Southeastern Pennsylvania Transportation Authority (SEPTA), in partnership with Amtrak and the Pennsylvania Department of Transportation (PennDOT), via its Federal-State Partnership for the State of Good Repair Grant programme.
The funds will be used to improve the signalling equipment on the Harrisburg line between Paoli and Overbrook, which is infrastructure that is owned by Amtrak. This section of track sits within the Keystone Corridor.
Rail services that run on this line are Amtrak's Pennsylvanian (New York-Pittsburgh) and Keystone (New York-Harrisburg) intercity services. SEPTA operates its Paoli-Thorndale commuter rail services on this line.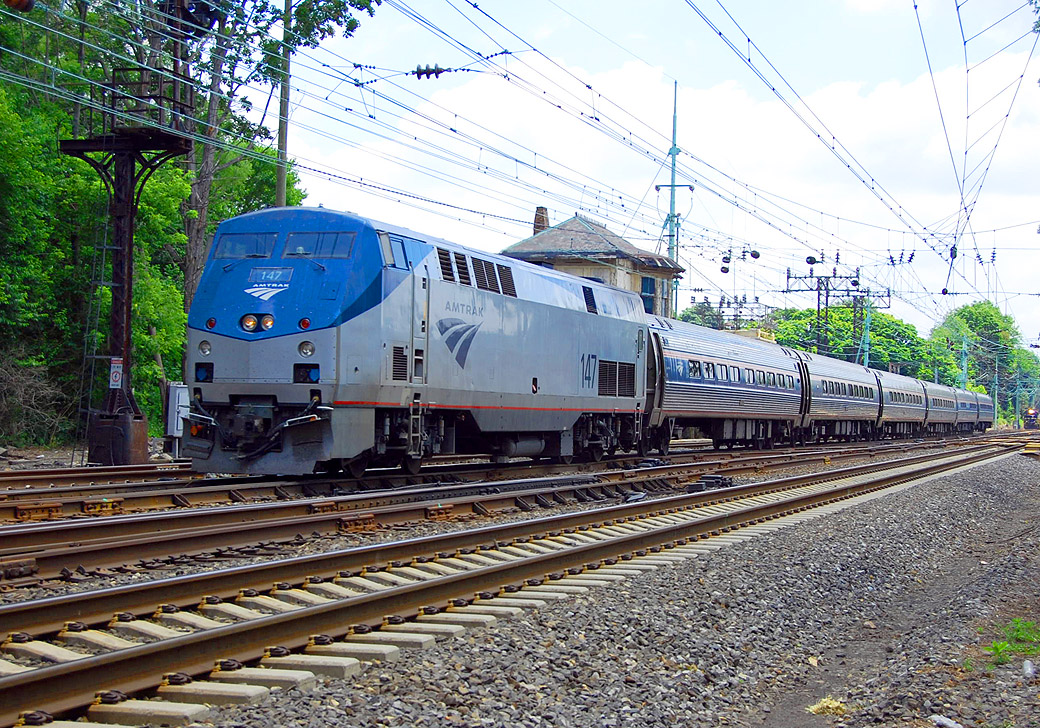 The FRA funds will pay for upgrades to signalling equipment between Paoli and Overbrook, which will allow trains to run faster and help reduce delays to both the intercity and the commuter rail services.
"The signal system upgrades that will be made possible through this grant will significantly improve service reliability for SEPTA customers traveling on the Paoli-Thorndale Line.
"SEPTA is pleased to partner with PennDOT and Amtrak on initiatives to improve operational flexibility and reduce congestion on the Harrisburg Line. We are grateful for the efforts of our Congressional delegation to make these funds available, and to the FRA for its continued support of these critical improvements."
The coronavirus pandemic aside, the Harrisburg Line had experienced steady ridership growth over the past 15 years.
"This project is a critical step forward in a renewed effort between Amtrak, PennDOT, and SEPTA to optimize the Harrisburg Line for all of our passengers and will generate benefits worth four times the project cost.
"Not only will this project improve reliability and throughput on the Harrisburg line, an additional benefit will include operational flexibility on the line during outages, which is key to many PennDOT and SEPTA sponsored projects in the coming years."
Amtrak, SEPTA and PennDOT have received funding from the FRA Federal-State Partnership for State of Good Repair Grant programme in the past. It is being used to restore a third track and to upgrade signals on a 16km section on the Harrisburg Line west of Paoli. The stakeholders have further recently worked together to improve stations on the Harrisburg Line, including Paoli and Ardmore.