WMATA Reports Improvements in Metrorail Service Reliability
Metro customers in the U.S. capitol are experiencing better on-time performance and fewer unscheduled delays as a result of new railcars, improved maintenance programs, and schedule enhancements – positive trends that show Washington Metropolitan Area Transit Authority (WMATA) is delivering on its commitment to move the system "back to good."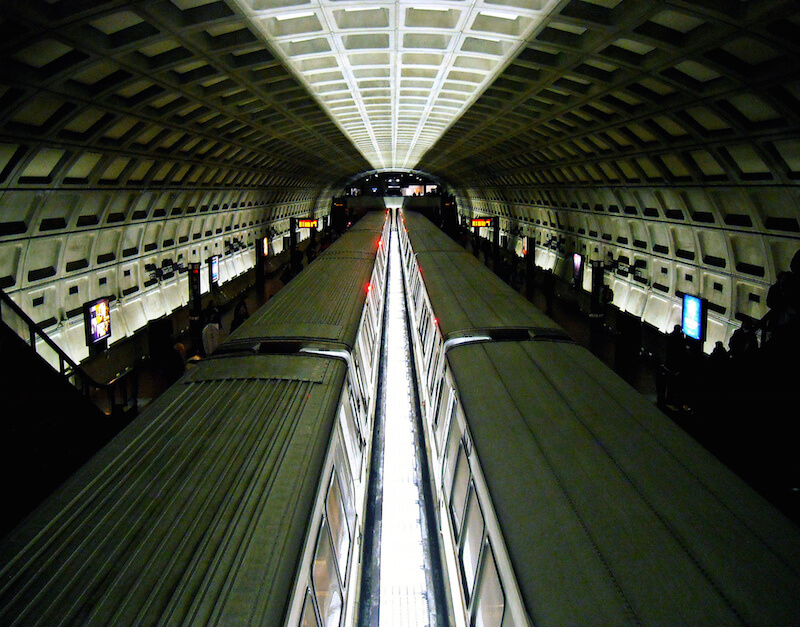 Improving Service Reliability
Following the conclusion of the SafeTrack emergency maintenance program in June, WMATA customers have seen improvements in Metrorail service reliability. In August, 89% of trips (13.6 million trips) arrived on time based on actual customer "tap in/tap out" travel time data. WMATA credits the accelerated delivery of popular 7000-series railcars — combined with the retirement of all 1000 and 4000-series railcars months ahead of schedule, fewer track delays, improved railcar maintenance and recent schedule adjustments—with helping to keep customers on time.
General Manager and Chief Executive Officer Paul J. Wiedefeld, said:
"Our customers will determine when we are ultimately back to good, but I am confident we are on the way"

"I am very proud of the thousands of WMATA employees who are working day and night to improve safety and service for our customers."
Reductions in Delays
WMATA's railcar "Get Well" program – an intensive maintenance program to address issues with the system's "legacy" fleets – along with unprecedented infrastructure rebuilding under SafeTrack and an aggressive new preventive maintenance plan for infrastructure, have all contributed to reductions in delays. In addition, WMATA is testing new methods to address the issue of water infiltration a historically troublesome stretch of the Red Line.
During the first seven months of this year, compared to the same period last year:
Railcar reliability is up more than 50%
Offloads are down 40%
Fire and smoke incidents are down 20%
Arcing incidents are down 11%
WMATA also reported significant improvement in on-board passenger comfort and a steep decline in "hot cars," with HVAC systems performing nearly 60% better in July 2017 compared to July 2016.
Safety and Security
WMATA is also reporting improvements in safety and security. Major crime on Metro is down 20% in the first seven months of 2017, as Metro Transit Police have become more visible with new uniforms, stepped up fare enforcement, and deployed thousands of new digital cameras throughout the system help to quickly solve crimes.
To improve customers' experience and enhance safety, WMATA is advancing several projects:
Wi-Fi service is expanding to 30 underground stations by the end of the year.
Cell phone service is now available in tunnel segments on parts of the Red Line and Orange, Blue and Silver lines between Metro Center and Stadium-Armory. Additional tunnel segments are being wired now.
Stations are cleaner and brighter as a result of initiatives to upgrade lighting and more frequent cleaning.
"Back to Good"
WMATA's turnaround has been driven by the largest-ever annual capital investment in the system. The record $1.16 billion in capital spent last fiscal year, including $700 million in federal grant reimbursements, led to improved track infrastructure, railcar reliability and escalator performance. Each month, another 20 new 7000-series railcars arrive, with 50 of the new 7000-series trains (400 railcars) now in service.
Original article © WMATA.
FOR ALL THE LATEST INFORMATION, NEWS, IMAGES, VIDEOS AND ARTICLES ON ALL ASPECTS OF RAILWAY SERVICES, PLEASE CLICK HERE.