Transnet Grabs Market Share Despite Weak Economy
State-owned freight and logistics company Transnet reported a steady rise in revenue and maintained profitability as the company continues with its infrastructure investment programme, despite depressed economic conditions, weak demand for commodities and manufactured products, which continued to hamper growth in volumes.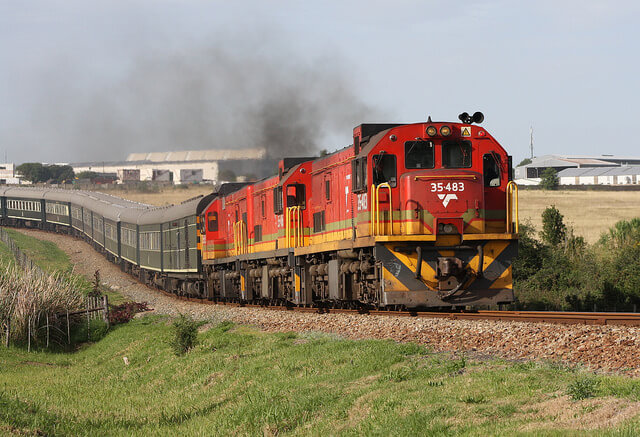 Revenue for the six months to 30 September 2016 rose 1,2% to R32,6 billion, driven by a 12,8% increase in railed containers and automotive volumes and an increase in coal volumes of 1,8%. The increase in containers on rail confirms the success of the company's road-to-rail drive, while at the same time validating the inroads Transnet has made in grabbing market share for rail-friendly cargo.

The company spent R9,4 billion on its infrastructure investment programme despite the weak economy, taking overall spend on the Market Demand Strategy over the past five years to R133 billion. The bulk of the investment (R7,1 billion) was on sustaining capital and the remainder on new infrastructure and equipment.

The company remains committed to ensuring that its capital investment objectives are met, in line with market demand, while prioritising safety, efficiencies and aggressively pursuing innovative ways of growing the business.
Key Points:
12,8% increase in railed containers and automotive volumes
Revenue up 1,2% to R32,6 billion
Operating expenses contained at R18,7 billion, with R1,8 billion in savings
R9,4 billion spent on capital investment, R133 billion invested since MDS inception
Ebitda at R13,9 billion
R628 million in reprieves to struggling customers to preserve jobs
Gearing at 43,8% and cash interest cover at 2,8 times
The company maintained an investment grade credit rating, confirming its solid stand-alone credit profile.
For the full report, please click here.