Rail Operators Shortlisted for Wales and Borders Franchise
Four bidders have been selected to progress to the next stage in the procurement process to operate rail services in the new Wales and Borders Franchise from October 2018 as well take forward key aspects of the next stage of Metro. This will form part of the Welsh Government's ambition to deliver a new not for profit rail model similar to the way in which Transport for London manage public transport services.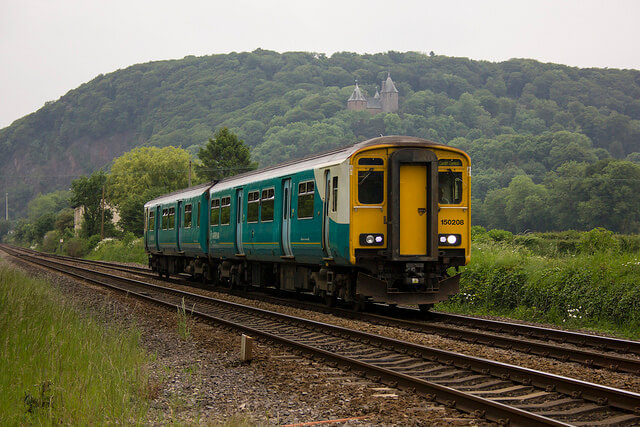 The Operator and Development Partner (ODP) will help deliver on the Welsh Government's commitment to an improved, faster and more accessible rail service fit for modern Wales. 

The four pre-qualified ODP bidders (in alphabetical order) are: 
Abellio Rail Cymru
Arriva Rail Wales/Rheilffyrdd Arriva Cymru Limited
KeolisAmey
MTR Corporation (Cymru) Ltd
Bidders will now progress to the next stage having demonstrated to the Welsh Government a track record and appetite for providing high quality services as well as the financial standing and expertise to ensure delivery.
Economy and Infrastructure Secretary Ken Skates said: 
"I am pleased with the way we are taking forward our ambitious plans to transform rail services in Wales.  The new Wales and borders service from 2018 and the next phase of the Metro are part of an ambitious and creative not for profit model that we are building for Welsh rail.

"We now have four highly skilled, experienced companies entering the next, competitive phase and I am keen to hear more from them about what they can offer Wales and how they can deliver on our plans for integrated public transport. 

"I'm confident that we are putting the building blocks in place to deliver on our ambition and I look forward to working with these bidders in developing a high quality integrated public transport system for Wales."
The procurement process to select an Operational and Delivery Partner is being undertaken by Transport for Wales, a wholly owned, not-for-profit company established by the Welsh Government. 
Transport for Wales will be publically consulting on proposals in early 2017, subject to that consultation process, it is anticipated that the final contract will be awarded by the end of 2017.
For the original article please visit the Welsh Government.