How to Achieve Reliable Pneumatic Performance in Extreme Operating Conditions
Dave Walker outlines some key considerations when selecting pneumatic solutions for extreme environments.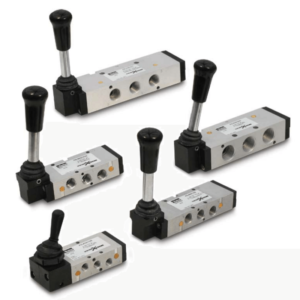 Extreme operating conditions bring a varied range of challenges for rail operators when keeping their components and systems active. Selecting components designed to deliver in difficult conditions can maximize productivity.
Dave Walker, Parker Hannifin's Market Development Manager for the rail industry, outlines some key considerations when selecting pneumatic solutions for extreme environments.
Railway vehicles are expected to operate constantly and reliably whilst fulfilling the high demands for minimal life cycle costs, often in some of the most challenging conditions. It is crucial that these vehicles withstand extreme temperatures and attacks from aggressive contaminants as well as endure severe shock and vibration. It is a fundamental design prerequisite to ensure the engineering technology selected is robust and dependable and delivers long lasting reliability.
With extremes of weather come extreme challenges, from ice forming on rail vehicles to equipment contamination from dirt; all of which contribute to unnecessary friction and an increase in the power required to deliver motion control. The correct selection of pneumatic equipment by vehicle manufacturers can significantly improve performance.
1. Sealing Technology Specified to Extreme Temperatures
The specification of products designed especially for use in extreme environments is key, particularly as these products feature seal technology that can withstand temperature extremes whilst retaining operational performance.
The ability of seal materials to recover and maintain material characteristics, allowing them to provide effective sealing over a wide temperature range, and ensuring that all elements in the construction of the product can achieve ultimate performance should be key considerations during the product design process.
An excellent example of this is the Parker Xtreme range of body ported valves: a standard product range that can still deliver results in temperatures from +60°C down as low as -40°C. These hard-wearing valves have also successfully passed in-service "winterisation" tests, which demonstrated the valves' effective operation when rapid temperature changes were applied in order to simulate the kind of thermal shocks that occur upon entering and leaving tunnels in cold environments.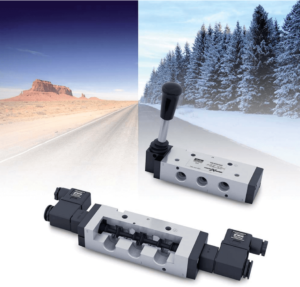 The valve design of the Xtreme range features an over-moulded single piece spool, resulting in fewer moving parts and, with a short spool movement, provides outstanding extreme temperature performance with high reliability.
Complementing the Viking Xtreme valves, Parker offers the P1DXtreme range of cylinders which, along with adhering to ISO15552, demonstrate a proven capability from -40°C up to +150°C. Combining the most sought-after features of seal technology, these low-temperature pneumatic cylinders deliver high reliability, low leakage and long service life. The seals are specifically engineered for low temperatures and designed for optimal performance when operating at -40°C to +80°C as the material retains its elastic properties even at extremely low temperatures.
Available as standard production units, these extreme cylinders and valves are suitable for various applications and are readily available for maintenance or for direct replacement of existing components. With the population of skilled maintenance technicians declining, those remaining need componentry that is easy to understand and readily available. Having straightforward and modular solenoid valves and aircylinders helps make replacements an easy plug-in process.
2. Operating Performance Matched to Extreme Environment Requirements
Temperature may be one of the most recognized and talked about issues when considering extreme operating conditions. However there are other factors in the operating environment that can have devastating effects on performance and reliability and, if not considered and acted upon, can severely compromise life cycle cost.
Spikes in Power Supply
Solenoids such as Parker's Xtreme valves have a wide voltage tolerance to provide continued reliable performance across typically +/- 30% of nominal voltage. This negates the need (and costs) for protected power supplies.
Attacks from the Environment
Valve bodies need to be anodized and have passed aggressive salt spray testing. Parker's Viking valves are made entirely of anodized aluminium for good corrosion resistance. The smooth design, with no dirt-collecting pockets, makes the valve suitable for most environments. The valve has stainless steel fixing screws for the end covers to withstand aggressive environments.
Shock and Vibration due to Vehicle Dynamic Movements
Parker's Viking Xtreme valves are tested and approved to meet the required standards for shock and vibration: IEC6173: 1999 Cat 1 Class B
3. Specific Components and Systems Approved for use in the Rail Industry
There are many components available in the global marketplace. However, it is important to ensure that they are suitable for the rigors of the rail industry as opposed to general industrial use and that have been subjected to approval to the required industry standards.
Of course pneumatic product performance in extreme environmental conditions is also dependent on the quality of air being supplied. It should come as no surprise then that Parker also supplies class leading air filtration, as well as complete filtration and dryer packages for the rail industry, with the capability to provide air to NF F11-100 Air Quality Standards.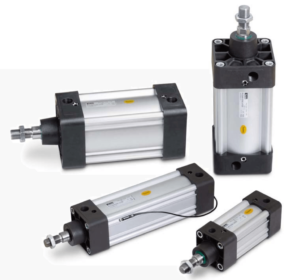 In conclusion, the selection of the most appropriate pneumatic components contributes to a reduction in required maintenance activity and enhances the life cycle costs of both equipment and vehicles. When considering the best solution, utilising a complete system approach – from air treatment through to components designed for extreme environments – promotes long and reliable performance from each of the system elements. Choosing from the Parker range offers the additional significant benefits of the availability of standard component ranges that can be integrated into existing systems and, of course, the peace of mind that comes from partnering with a reputable company with a proven track record.
Parker Hannifin is a global manufacturer offering an extensive range of robust and durable pneumatic, fluidic and electromechanical motion control solutions. With proven expertise, and more than 40 years' experience supplying solutions to the railway industry, Parker provides customers with a wealth of product and application knowledge.
Could you benefit from working with Parker's dedicated transportation team that is ready to respond to your performance, application, cost, weight and space challenges?
FOR ALL THE LATEST INFORMATION, NEWS, IMAGES, VIDEOS AND DOCUMENTS FROM PARKER, PLEASE CLICK HERE.