HS2's construction team has completed the first above-ground structure for the HS2 project at Euston, establishing a new Traction Substation (TSS) for the London Underground's Northern line.
This new structure has been completed as part of HS2's redevelopment at Euston, as the existing TSS for the Northern line needs to be moved in preparation for constructing the high-speed line station.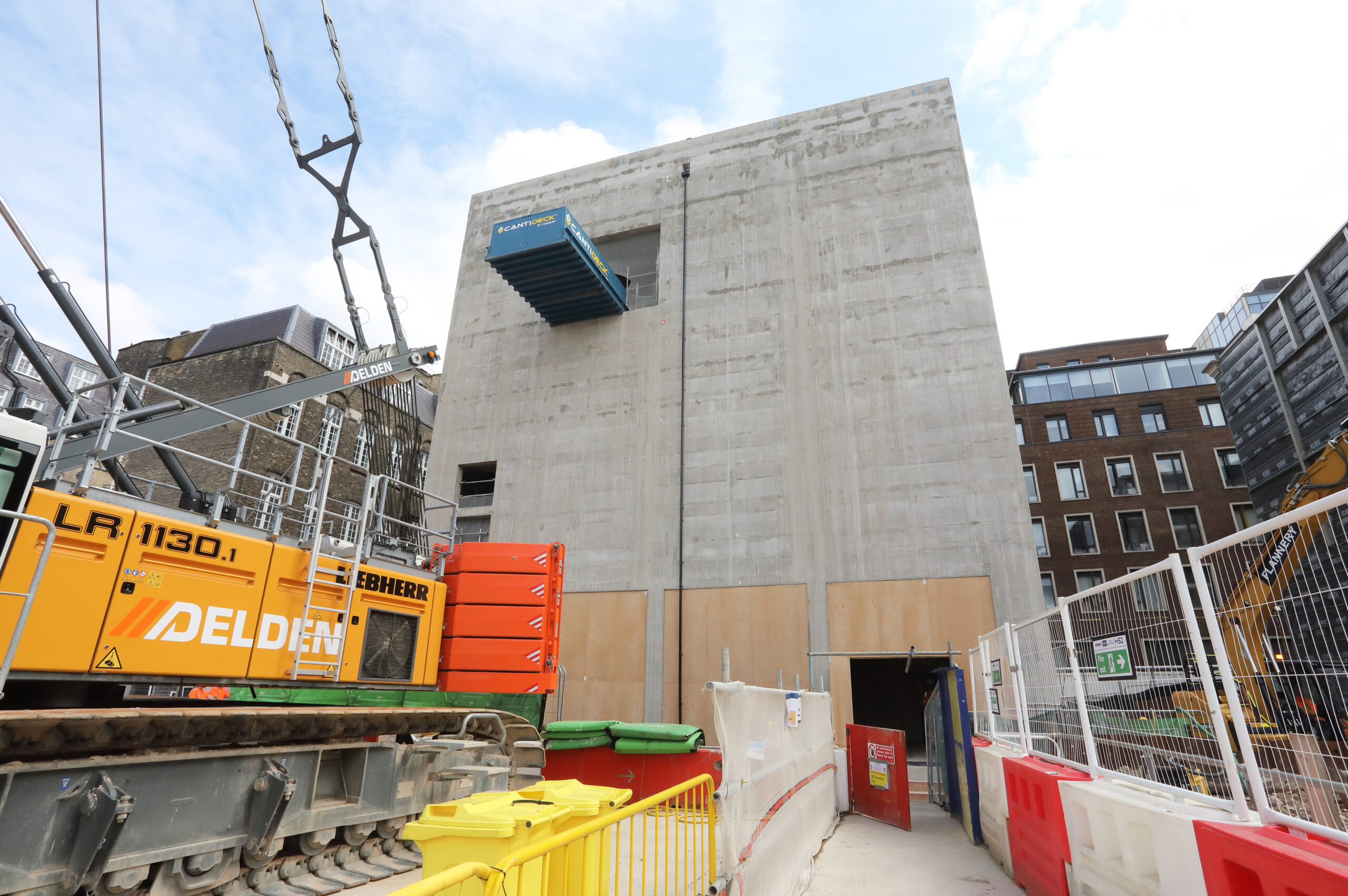 "The Euston team have worked around the clock to complete the first above-ground structure required for HS2's Euston station. Whilst the station design is under review, the Government is committed to bringing HS2 to Euston, and we are continuing with work required to make that happen."
In constructing the new substation, HS2's partner, Mace Dragados Joint Venture (MDJV) completed a three-week concrete pour for the external walls of the building. To create the reinforced concrete walls, the team used 80 kilometres of steel reinforcement bars and poured 600 cubic metres of concrete.
They then fitted the internal blockwork and doors, prior to completing the roof.
© HS2
Below ground, the MDJV team has also excavated a 20-metre-deep box and a 90-metre-long tunnel connecting the new TSS to the London Underground network.
"The traction substation project represents everything that's exciting about complex infrastructure delivery. From working within a tightly constrained physical environment to liaising with a wide range of stakeholders and managing their competing needs. We've had to draw on experienced colleagues from across our diverse team and supply chain to meet this critical milestone."
Traction substations house key equipment to convert electrical power to a form suitable for rail systems.
The TTS for the Northern line will now be outfitted with mechanical, electrical and plumbing components, with commissioning due to be completed in 2025.
Once the new infrastructure is operational, the old equipment currently housed in the existing TSS on Melton Street will be decommissioned and the building will be demolished.
Euston is eventually expected to become HS2's main southern terminus in London. However, in line with government direction, it was announced earlier this year that full construction of the new station would be indefinitely paused.
In the meantime, HS2 continues to carry out enabling works to help the programme efficiently restart at a later date.