MTR Wins Prestigious Swedish Quality Award

MTRs operation of the metro system in Stockholm has been recognised as an industry leading role model and honoured for their commitment to improving quality, by the Swedish Institute for Quality. MTR Stockholm was the outright winner in 2014 across all businesses in Sweden.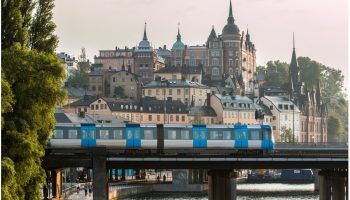 In their citation judges praised MTR for the well-established culture of improvement that permeates the entire organisation. Observing that in order to improve customer experience, MTR had established a systematic approach that streamlines supplier collaboration, continuous training of its employees and measures and monitors key indicators and customer satisfaction.
Globally MTR has a track record of delivering performance excellence. In the UK, the London Overground, which MTR jointly operates as part of London Overground Rail Operations Limited (LOROL), is one of the UKs top-performing rail services with an outstanding record for both punctuality and customer satisfaction. MTR has recently been awarded the Crossrail concession by TfL in London.

Building on its success in Stockholm, MTR Corporation is preparing to launch MTR Express, a new premium train service to connect the countrys two largest cities, Stockholm and Gothenburg, with service commencing in March 2015.