Modernisation vs. New Procurement in Today's Rolling Stock Industry
Modernisation and new procurement is still a highly topical dilemma in today's rolling stock industry.
PROSE organised the Togprat (Train Talk) business seminar in its new Oslo office facility this March. We had the opportunity to introduce PROSE to the Norwegian market and create a forum where rolling stock businesses can meet, share experiences and know-how and inspire a more progressive business development in the Norwegian market.
Our invitees were representatives from manufacturers, operators, maintainers and authorities, together with engineering consultancies and design bureaus – who had the opportunity to listen and participate in a series of talks and presentations.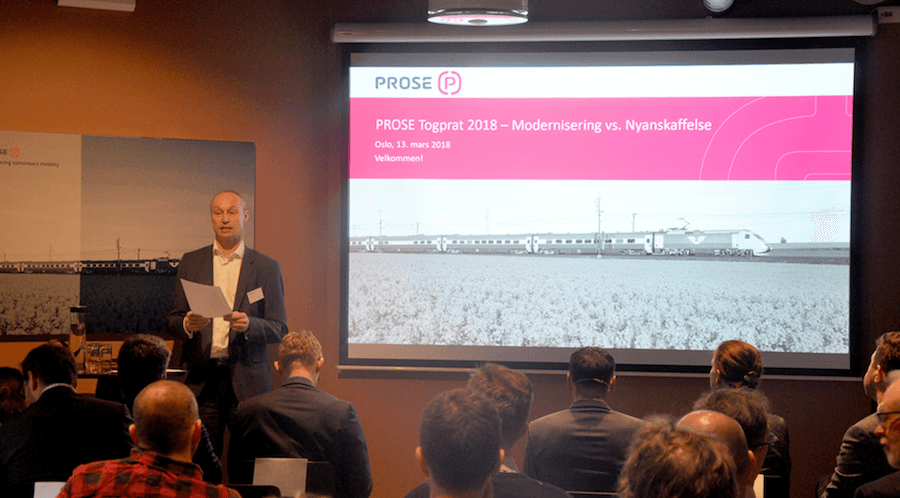 Togprat 2018: Modernisation vs. New Procurement
Several case studies were observed and discussed, from the point of view of different areas within this sector. Our guests were also able to analyse, amongst others, the chances and risks of both modernisation as well as new rolling stock procurement. Our attendees had the opportunity to learn and discuss future trains with technology, thanks to a presentation by Alstom Norway representative and managing director Carl Åge Bjørgan. We also had the opportunity to present our joint experience in the modernisation of the X2000 fleet, together with our guest speaker and Product and Concept Manager from SJ, JakobÅhgren Thörnblad, who held the presentation "New X2000 – Sweden's fastest train gets even better".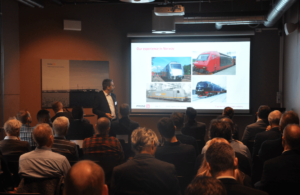 One other current topic this event tackled was the reasons why rolling stock procurements are facing difficulties, and how these can be overcome using a step-by-step process PROSE has developed, to support rolling stock procurement.
Whilst thanking all those involved in this successful event, we're happy we now have a local presence in the Norwegian market. The PROSE Oslo office is officially open for business!
Article credit: PROSE
FOR ALL THE LATEST NEWS, IMAGES, VIDEOS AND DOCUMENTS FROM PROSE, PLEASE CLICK HERE.