MK-SEATS Presents One of Its Top Selling Products: MKS Rail Komfort
MKS Rail Komfort thanks to its multiple adjustments is fully customizable and ergonomic.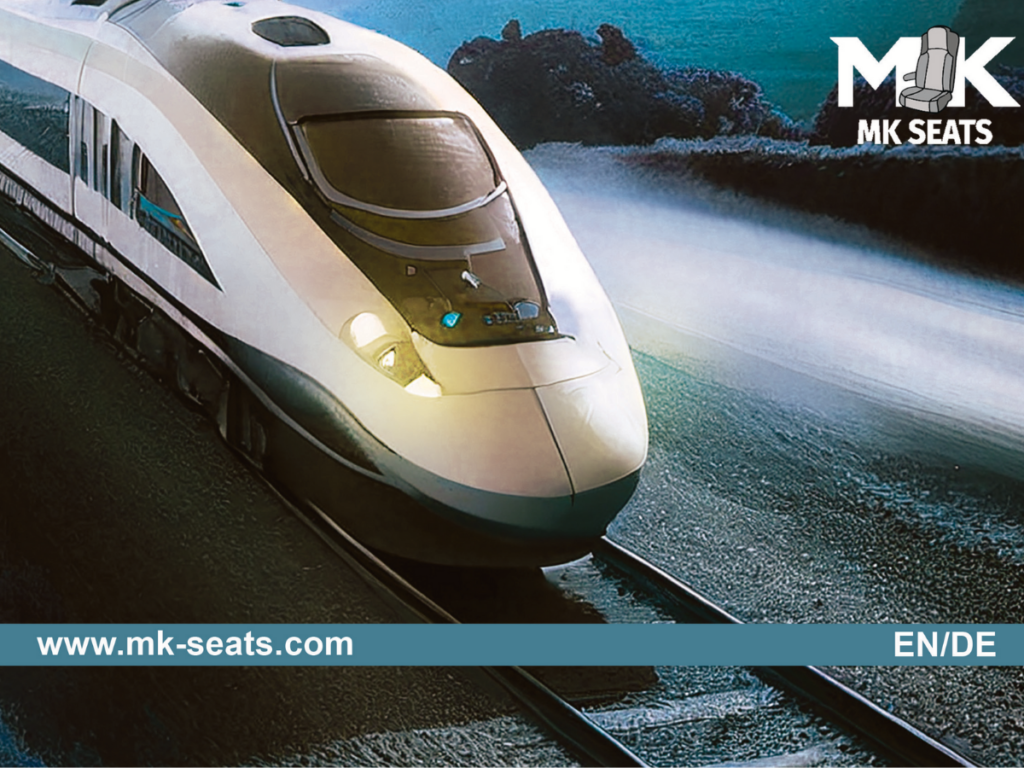 Our seating systems provide both comfort and safety to its users and are developed in accordance with the highest industry standards. This model, in addition to the fully adjustable seat, offers a wide range of customisation possibilities like a versatile armrest with the option of installing joysticks, adjustment rails and many other products. This ergonomic seat provides tram drivers with comfort they need, making their day at work as enjoyable as it gets.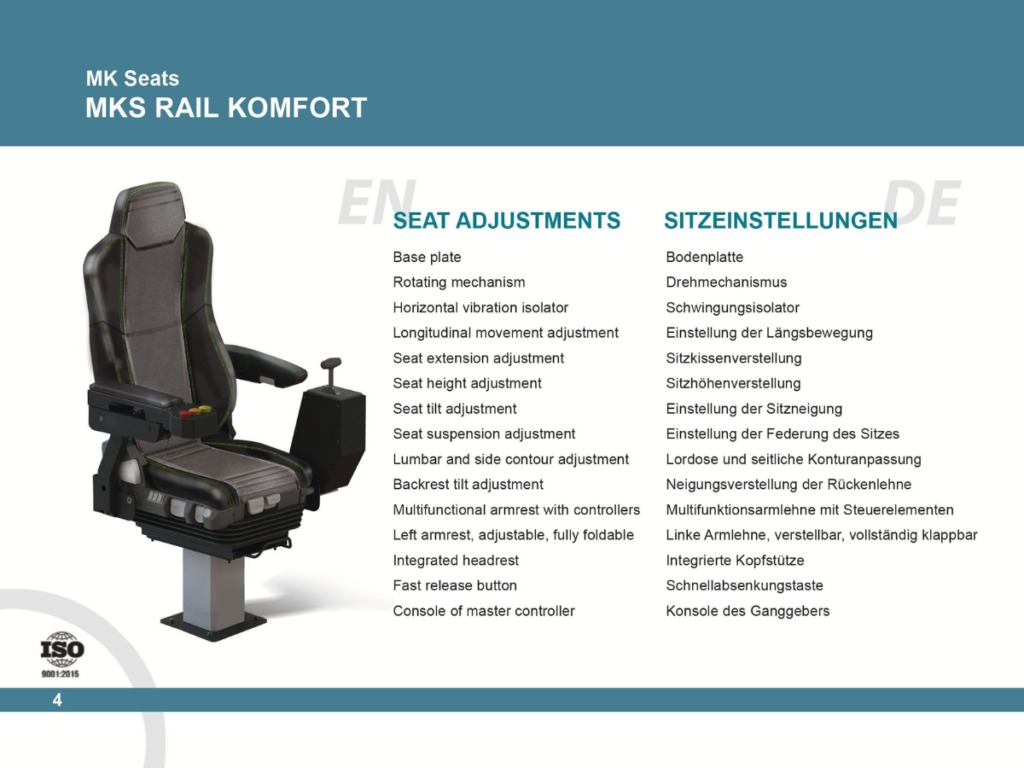 Our seats are used in all types of rail vehicles, and in our portfolio, you will find static columns, lifting columns, rotating columns and many other solutions tailored to individual needs.
Seat Adjustments
Base plate
Rotating mechanism
Horizontal vibration isolator
Longitudinal movement adjustment
Seat extension adjustment
Seat height adjustment
Seat tilt adjustment
Seat suspension adjustment
Lumbar and side contour adjustment
Backrest tilt adjustment
Multifunctional armrest with controllers
Left armrest, adjustable, fully foldable
Integrated headrest
Fast release button
Console of master controller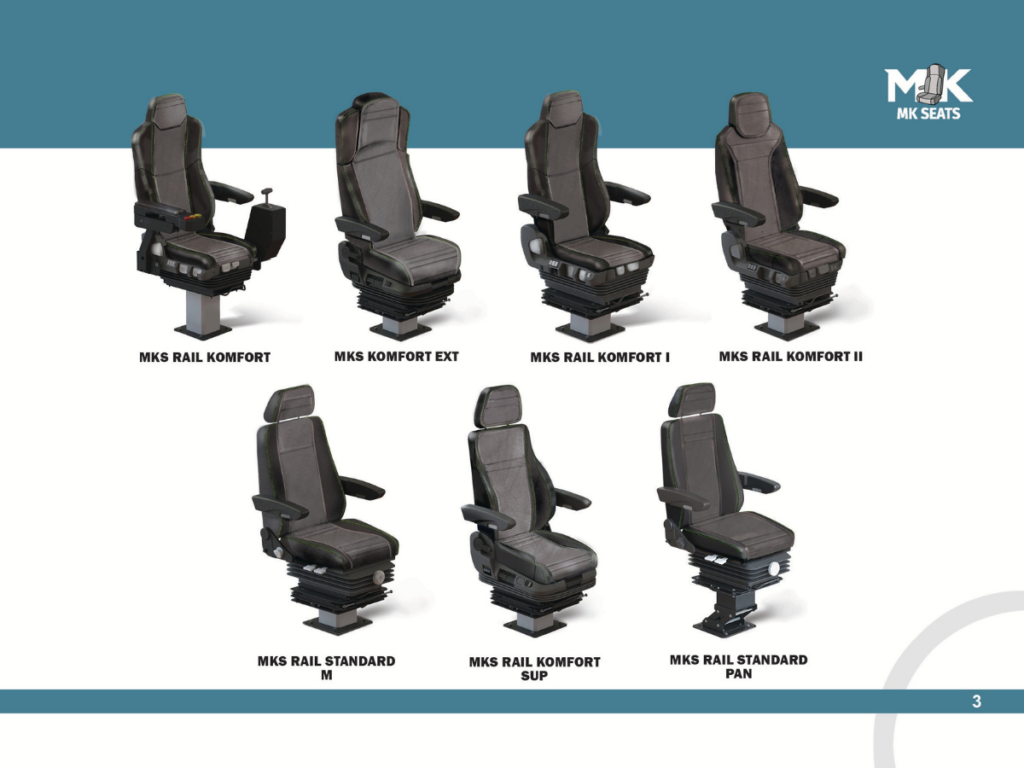 Our team of experts are on hand to discuss the type of customisation that suits your company needs so do not hesitate to get in touch. If you have a question, we will provide an answer.
Email [email protected] or call +44 (0)7547 470342.
This article was originally published by MK-SEATS.