Mechan Acquired by Major French Rail Group
Rail depot equipment specialist, Mechan, is joining France's CIM Group – one of the industry's most ambitious international suppliers of integrated solutions.
Sheffield-based manufacturer, Mechan, will be retaining its name, management and personnel, but will benefit from the support of CIM's export expertise and industry contacts.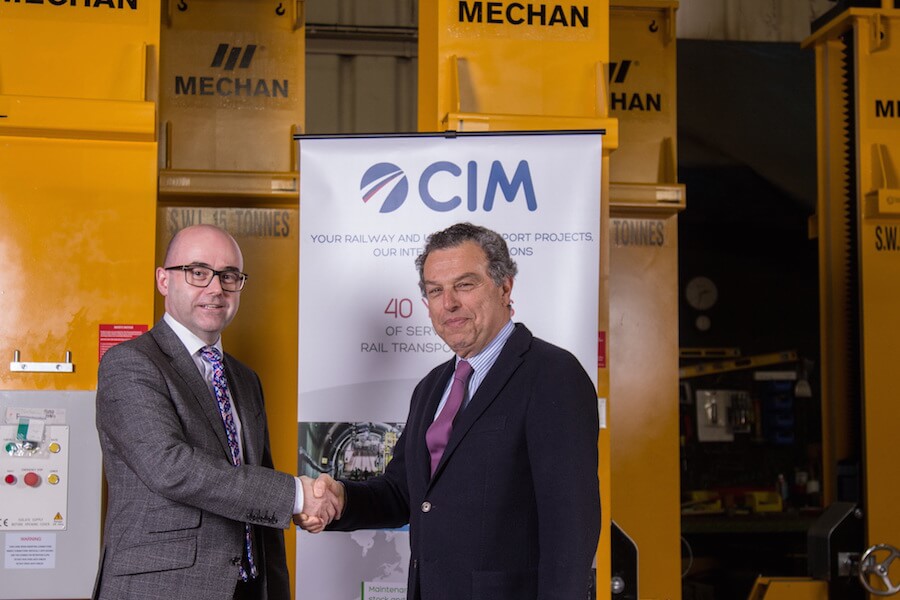 The firm will be adding its extensive range of heavy lifting and handling equipment to CIM's portfolio of products and services, which includes the design and realisation of railway infrastructure supply and construction projects.
Richard Carr, Mechan's managing director, said:
"This takeover will provide us with an excellent opportunity to accelerate our international development. I will continue to lead Mechan's expert team and as far as existing clients are concerned, it will be business as usual. However, we are looking forward to raising CIM's profile in the UK and becoming part of an organisation that has demonstrated its dynamism through consistent growth."
CIM Group
CIM operates in more than 120 countries worldwide, across all continents, working for many of the main rail transportation and public transport operators, as well as mining companies. It ensures the sustainability of the work it carries out, plus the reliability of clients' rolling stock through the provision of engineering and maintenance services.
Alain Lovambac, chief executive of the CIM Group added:
"Mechan is a particularly innovative and successful company whose high-quality products are complementary to our own. This acquisition strengthens our ambition to become a world leader in the design and supply of turnkey railway workshop solutions."
Legal and financial advice was provided to Mechan's management team by HLW Keeble Hawson and accountants, Shorts.
For more information about CIM's acquisition of Mechan, or its portfolio of depot maintenance equipment, telephone (0114) 257 0563, visit www.mechan.co.uk or follow the firm on Twitter, @mechanuk.