FTA to Withhold Transit Funding from DC, Maryland and Virginia
The Federal Transit Administration (FTA) has notified the transit systems in the District of Columbia, Maryland and Virginia that effective immediately it will withhold 5% of Fiscal Year 2017 transit formula funds until a new State Safety Oversight Program (SSOP) is certified for the rail operations of the Washington Metropolitan Area Transit Authority (WMATA).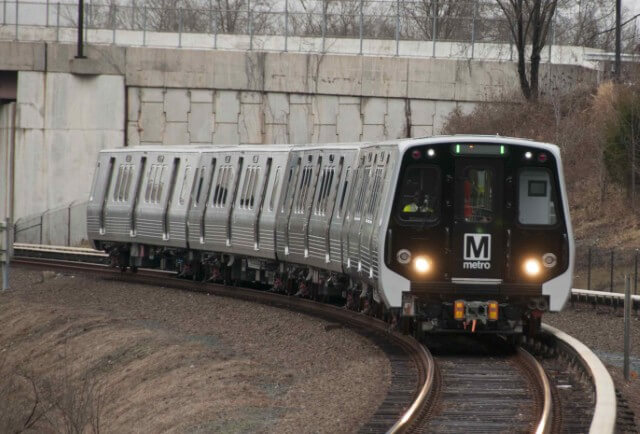 The funds will be withheld until the jurisdictions pass identical legislation and meet related requirements in order for FTA to certify a new SSOP for WMATA Metrorail.
In accordance with Federal law, on February 8, 2016, FTA informed the Governors and the Mayor that failure to obtain a certified SSOP for the WMATA Metrorail system by February 9, 2017 may result in the withholding of federal transit funds. These funds can be restored once the jurisdictions establish a federally-compliant, FTA-certified SSOP.
The action taken means that FTA immediately will withhold five percent of Fiscal Year 2017 Urbanized Area formula funds from eight recipients of FTA funds in the District of Columbia, Maryland and Virginia. These recipients allocate the funding to transit agencies in their respective areas. Under the current continuing budget resolution through April 28, 2017, this amounts to approximately $8.9 million, in total, for the two states and the district. Based on a full-year appropriation, the total amount that may be withheld in Fiscal Year 2017 is estimated at approximately $15 million.
FTA Executive Director Matthew Welbes, said:
"By law, states have the primary responsibility for overseeing the safe operation of their rail transit systems, not only for riders but for transit operators and workers"

"FTA has been providing oversight for WMATA Metrorail since October 2015, but the role is temporary. We will continue to direct safety oversight of Metrorail only until the District of Columbia, Maryland and Virginia step up and establish an FTA-certified State Safety Oversight Program."
For further information, please click here.