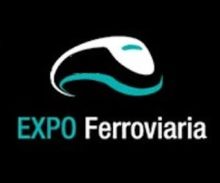 EXPO Ferroviaria 2019
01 Oct 2019- 03 Oct 2019
EXPO Ferroviaria 2019 offers you the unique opportunity to interact with rail professionals from all over Europe and beyond – all under one roof. The show brings together manufacturers and suppliers from the following sectors:
Rolling stock and traction for main line passenger and freight traffic
Vehicle maintenance
Vehicles for urban and regional services
Fare collection and passenger information systems
Rolling stock components and sub-systems
Station equipment
Track materials, construction & maintenance
Cable technology
Signalling and train control
IT software and hardware
Communications technology
Security systems
Traction power supply and electrification equipment and services
Training systems and services
Freight terminal equipment
Consultancy services
A total of 7,900 senior managers, engineers and buyers visited EXPO Ferroviaria 2017. They included senior figures from the rail industry in Italy and attendees from 59 foreign countries, confirming the truly international status of the exhibition and the potential export opportunities it can create.
The sector's only event in Italy saw companies exhibit the latest technological and railway innovations in Exhibition Hall 2 in Rho Fiera, Milan, which played host to the sector's main multinationals and major companies in record numbers: 305 exhibitors from 19 countries, 86 of whom were there for the first time and 71 exhibiting companies from Lombardy.
If you are on the look-out for the latest innovations, looking for business partners or networking with your peers, then a visit to EXPO Ferroviaria 2019 is essential. Come and meet the entire industry at Italy's premier rail event!
Event website: View site
Location: Fiera Milano Rho, Strada Statale 33 del Sempione 28, 20017 Rho, Italy
Organiser: Mack Brooks Exhibitions
Organiser phone: +44 (0) 1727 814 400
Organiser email: [email protected]