Liverpool Street Elizabeth line station has been officially transferred to Transport for London (TfL), providing immediate benefits to passengers at Moorgate.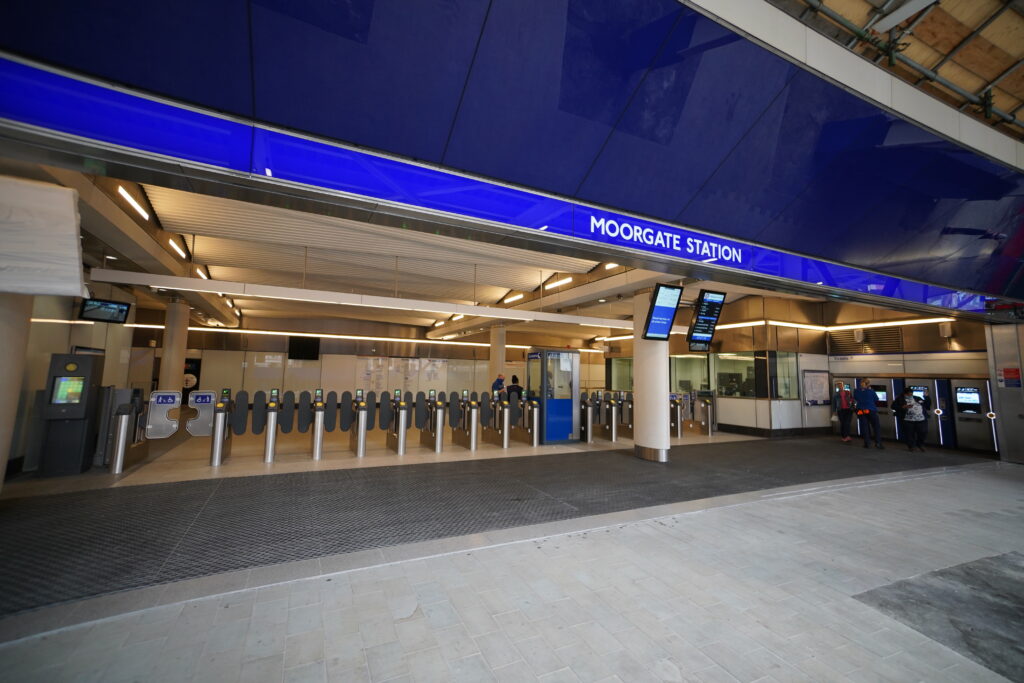 The new Elizabeth line stations are of such a scale, due to the new trains being over 200m in length, that many will have more than one station entrance. Customers at Liverpool Street will be able to use Moorgate, as well as a new entrance at Broadgate, to access Elizabeth line services.
As part of the work undertaken by Crossrail, a refurbished station entrance for Moorgate station on Moorfields is now open, offering step-free access to the Circle, Metropolitan and Hammersmith & City lines via new lifts serving the eastbound and westbound platforms.
The new entrance is more spacious, at 65m wide, with a longer gateline, six new ticket vending machines and customer information screens providing an improved customer experience for those using the station.
The rest of the new Liverpool Street Elizabeth line station will open with the start of cross-London Elizabeth line services in the first half of 2022.