Liverpool Street Elizabeth line station has been officially transferred to Transport for London (TfL), providing immediate benefits to passengers at Moorgate.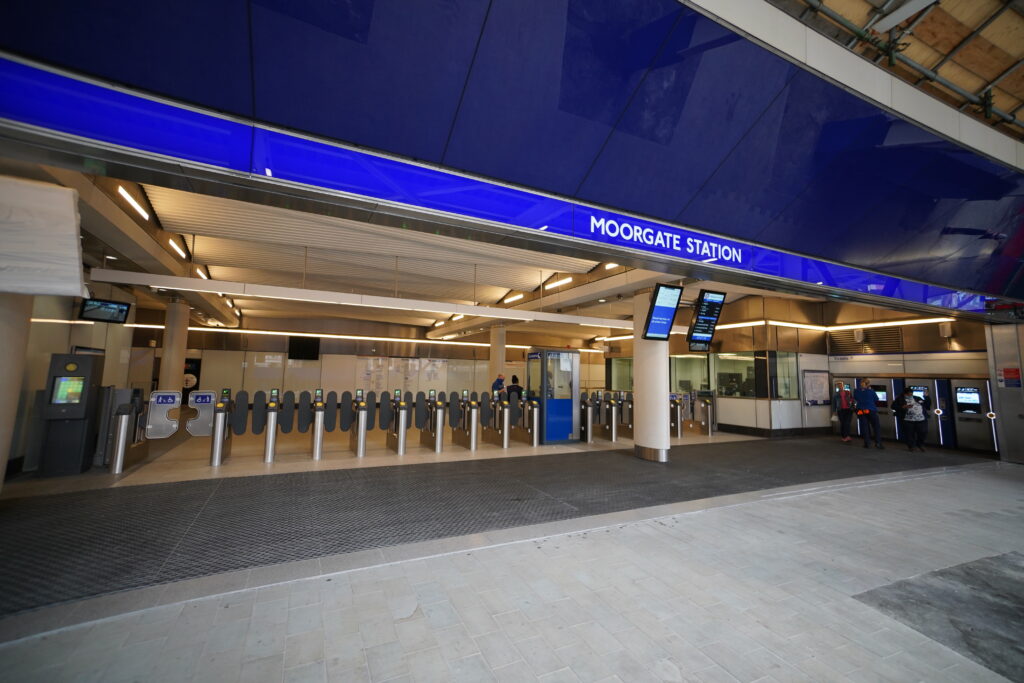 The new Elizabeth line stations are of such a scale, due to the new trains being over 200m in length, that many will have more than one station entrance. Customers at Liverpool Street will be able to use Moorgate, as well as a new entrance at Broadgate, to access Elizabeth line services.
As part of the work undertaken by Crossrail, a refurbished station entrance for Moorgate station on Moorfields is now open, offering step-free access to the Circle, Metropolitan and Hammersmith & City lines via new lifts serving the eastbound and westbound platforms.
The new entrance is more spacious, at 65m wide, with a longer gateline, six new ticket vending machines and customer information screens providing an improved customer experience for those using the station.
The rest of the new Liverpool Street Elizabeth line station will open with the start of cross-London Elizabeth line services in the first half of 2022.
"I'm really pleased that passengers on three Tube lines will be able to benefit from step-free access at the new Moorgate station entrance from today, as the Liverpool Street Elizabeth line station is handed over to TfL.
"The Elizabeth line will transform our city's transport network when it opens next year, and it is great that Londoners are already able to enjoy some of the advantages it will bring."
Liverpool Street Elizabeth line station, built by Laing O'Rourke, is the fifth station to be transferred to TfL and the third station which London Underground will take over as infrastructure manager.
It is the deepest of the new central London stations, at 34m below ground at platform level, and has a total of 15 escalators and seven lifts. Two of these are inclined lifts at the Broadgate entrance to take passengers from street to platform level.
The station is now ready for the next stages in the extensive commissioning, which will prepare it for trial operations beginning later this year.
When the line opens, the station will have a central concourse linking Liverpool Street and Moorgate stations as well as two platforms that are more than 200m long.
The station will eventually offer an interchange between the Central, Circle, Hammersmith & City, Metropolitan and Northern lines. Customers can also interchange with London Overground services and National Rail services to east London, Hertfordshire, East Anglia and Stansted and Southend Airports from the rail station.