Disposal of Balfour Beatty Infrastructure Partners
Infrastructure construction specialists Balfour Beatty plc announced on 1 July 2016 that it has exited from Balfour Beatty Infrastructure Partners LLP (BBIP), disposing of its entire interest. It has sold its interest to entities controlled by Wafra Investment Advisory Group, Inc. for a cash consideration of $64.4 million.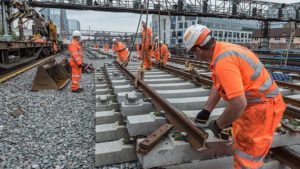 BBIP was established in November 2010 as an infrastructure management business, independently managed from Balfour Beatty, which focused on secondary opportunities. It has always been separate from Balfour Beatty's Investments portfolio. The disposal includes a proportion of rights in the carried interest created by the current fund. Balfour Beatty retains the right to receive further cash consideration if BBIP raises further funds following the sale, in addition to the proportion of carried interest kept by Balfour Beatty.
BBIP has rebranded to Basalt Infrastructure Partners LLP, establishing itself as an independent fund management business, wholly owned by the partners of the firm. Basalt is a mid-market infrastructure investment equity investment firm which focuses on transport, utilities and energy infrastructure in Europe and North America, with offices in London, Munich and New York. It will carry on its interest in mid-market infrastructure assets in those sectors in those sectors.
Leo Quinn, Chief Executive Balfour Beatty said:
"Our exit from BBIP and sale of the Fund interest further simplifies the Group and maintains our existing balance sheet strength.

"Exiting the infrastructure fund management market will allow our core infrastructure investments business to focus entirely on its highly successful primary investments portfolio which also offers further downstream opportunities for the Balfour Beatty Group."
Rob Gregor, Managing Partner of Basalt, said:
"This is a major step forward for the Firm, which puts us in a position of strength as we look to the future and will allow us to continue the development of Basalt's investment activities. Importantly, it will also enhance our ability to attract and retain outstanding team members. "