CSX Receives Award of Excellence for Emergency Response Tool
The National Alliance for Public Safety GIS (NAPSG) Foundation has granted an Award of Excellence in Public Safety to CSX for its "CSX Rail Respond" mobile-computing application, which provides firefighters, police officers and other emergency responders with easy mobile access to critical information about the commodities traveling on CSX rails in near-real time.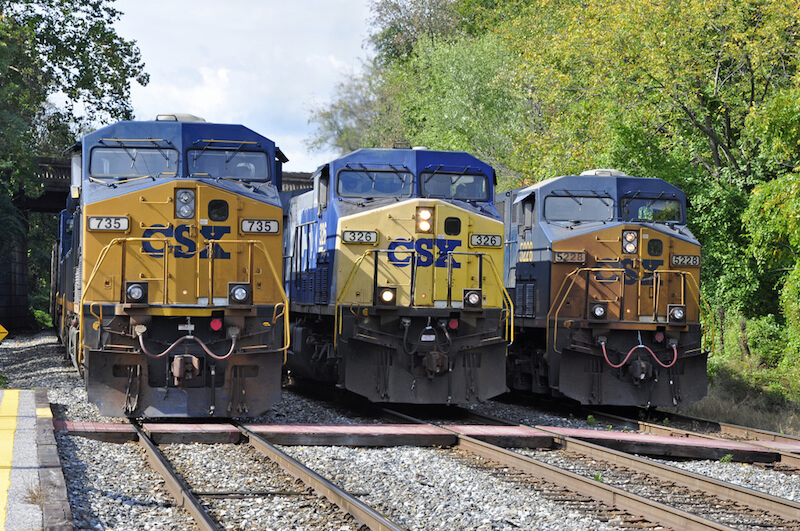 CSX Rail Respond
CSX Rail Respond supports safe and effective response to rail-related incidents by allowing emergency first responders to determine the exact contents of any rail car on a CSX train, along with emergency response information and recommendations for protective action distances. The service is free to first responders, as are all the safety training and response tools CSX provides. The system is accessible from any Android, iOS or Windows mobile device, tablet or desktop computer, so responders can access the information while en route to an incident or once they arrive on scene. 
CSX Rail Respond is part of a comprehensive suite of electronic and traditional information-sharing and training tools that CSX makes available to first responders in the communities it serves, to help ensure that emergency planning officials, firefighters, police officers and other emergency workers have access to the information they need to respond safely and effectively to incidents on the railroad.
CSX was nominated by former battalion chief of the Charlottesville (VA) Fire Department, David Hartman and he stated:
"The application is a dream come true for incident commanders as it directly and immediately impacts the safety and effectiveness for our responders."
Chief Rand Napoli, chairman of the NAPSG Foundation's Board of Directors, said:
"The NAPSG Foundation is grateful for the opportunity to recognize and showcase truly amazing leadership efforts in public safety GIS. The nomination we received for CSX highlighted how CSX Rail Respond has made a difference for the community and is helping advance the field of GIS in public safety."
Skip Elliott, CSX vice president of Public Safety, Health & Environment, said:
"CSX's Rail Respond mobile application is successful due to a collaborative effort between CSX and our emergency first response partners that incorporated their feedback and usage needs into the development of this tool. The future success of this and similar systems is founded on our ability to continue working with those partners and listening to their feedback.

"We're grateful for this recognition of Rail Respond and CSX's commitment to transparent information-sharing, because timely and fact-based decision making can make the difference in supporting successful responses to rail-related incidents."
First responders interested in accessing CSX Rail Respond can visit www.csxrailrespond.com to request a new account.
Please click here for original article.