Cisco Portfolio for Transportation: What Can We Help You Solve Today?
At Cisco, we are building the bridge between our customer's desired business outcomes and our technology that enables them. To help us do this effectively, we have developed an interactive, industry-specific tool that illustrates how Cisco is making a difference in industries.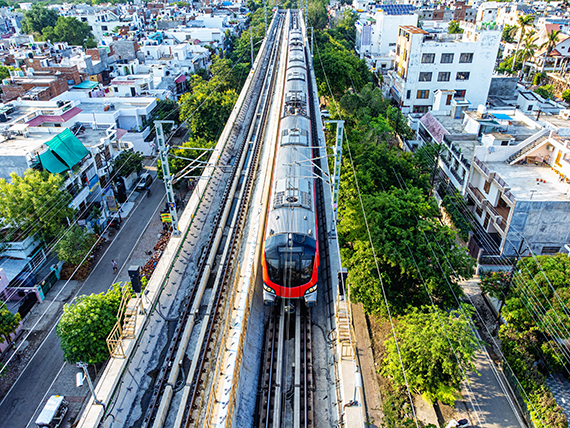 The annual update for the Cisco Portfolio Explorer for Transportation has just been released, and features five industry themes and sixteen associated use cases. Covering the transportation sub-verticals of roadways and intersections, rail, airports, and ports, the refreshed version of the tool provides an extensive look into how Cisco is driving a more connected and secure transportation environment. Read on for an overview of our highlighted transportation themes in the FY24 version of the Portfolio Explorer.
Secure Digital Infrastructure
The secure digital infrastructure theme defines the foundation of modern transportation connectivity. A multi-access wireless approach offers best-fit solutions for transportation organizations – from roadways and intersections, to rail and mass transit, to airports and ports. Implementing cybersecurity measures across the network ensures a secure, scalable critical transportation infrastructure.
Advanced Operations
Within the advanced operations theme, the foundational network is applied to forward-looking use cases to address emerging technologies, improve, and automate operations, and meet electrification and sustainability goals.
Visibility and Safety
Use cases in the visibility and safety theme are focused on achieving visibility into the physical environment – with sensors, cameras, and video analytics. Also, securing critical assets including heavy machinery and vehicles and gaining visibility throughout the supply chain.
Secure Connected Workforce
The fourth theme is secure connected workforce, and this set of use cases is focused on enabling those working in the field to access operational data and communicate with internal and external peers. A secure connected workforce also means enabling employees working from home or in a remote office – to collaborate across the organization.
Passenger Experience
The final theme is passenger experience. For many organizations – especially rail, mass transit, and airports – this is key and critical to their overall success. This set of use cases focuses on enabling seamless onboarding for mobile devices, providing innovative and revenue-generating digital services for passengers, and improving operations and customer experience with people flow analytics.
Check out the Cisco Portfolio Explorer for Transportation today!
This article was originally published by Cisco.