Brussels: Solvay Distribution Agreement with Bang & Bonsomer
Image courtesy of Cytec (Solvay)
Solvay Distribution Agreement with Bang &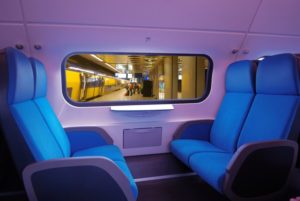 Bonsomer
Solvays Composite Materials Global Business Unit has entered into an exclusive distribution agreement with Bang & Bonsomer Group. The agreement, which came into force on 1 January 2016, relates to Lithuania, Estonia, Latvia and Finland for all Process Materials products. Mikko Teittinen, CEO for Bang & Bonsomer Group said:
"We are excited to further expand our cooperation with Solvay. Our strength is in technical sales distribution for the composites industry in the geographical territory including Finland, the CIS countries, Scandinavia and the Baltic countries. We see Solvay as one of a key partner for Bang & Bonsomer Group."
Tony Steels, Business Director for Solvay Composite Materials – Process Materials said:
"This agreement is a great achievement in expanding our market coverage and supports our commitment to the Lithuania, Estonia, Latvia and Finland markets."
Solvays Process Materials product portfolio enables end-to-end manufacturing of composite parts as well as a portfolio of vacuum bagging consumables, pre-manufactured kitting solutions and tooling products which deliver advanced composites process materials for the transportation, marine and energy sectors. The agreement is part of Solvays expansion into the industrial, energy and aerospace markets. As part of this strategy, Solvay recently acquired Cytec, and this latest step will improve Solvays development of the markets in Lithuania, Estonia, Latvia and Finland by working with local partners in the composites industry.