BNSF and KCS join forces to offer Intermodal Transportation between Mexico and the U.S.
BNSF Railway Company (BNSF) and Kansas City Southern (KCS) recently announced a new joint service to offer intermodal transportation connecting the Chicago and Dallas/Fort Worth markets and other major markets on the BNSF network with important consumer and industrial regions on the Kansas City Southern de México network. The new service offerings, which start Dec. 1, will provide intermodal transportation five days a week.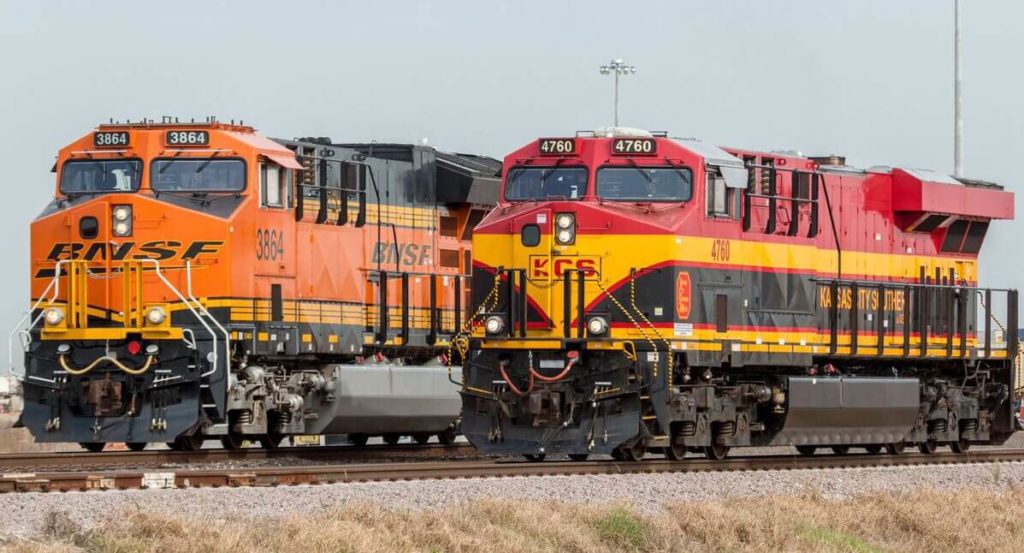 Katie Farmer, group vice president, BNSF Consumer Products said:
"We are excited to be partnering with KCS to offer our customers a new, efficient and reliable way to access some of Mexico's largest metropolitan markets".

"At BNSF, we are focused on providing our customers with options that can strengthen their value proposition in the marketplace. These new services leverage our strong intermodal product and KCS' expertise south of the border to enhance customers' supply chain efficiency into and out of Mexico."
This new service offers customers moving consumer goods, including appliances, foods and beverages and other cross-border shipments, a secure and direct connection to some of the most important consumer and manufacturing regions in Mexico. Trains moving in both directions carrying 53-foot intermodal containers will interchange at Robstown, Texas.
Erik Hansen, KCS vice president intermodal said:
"The Kansas City Southern Railway Company in the U.S. and Kansas City Southern de México are proud to partner with BNSF to expand the portfolio of services we offer in our cross-border product, enabling our shippers to compete more effectively in the market and provide enhanced supply chain logistics to the customer."
The service provides competitive "truck-like" intermodal transit times, when compared with over-the-road options. It features a multi-layered safety and security process that includes monitoring shipments throughout the route using strategic rail inspection portals. Customers will have access to tools 24 hours a day, 7 days a week to track shipments in both countries. Unlike truck shipments, intermodal rail shipments moving in this service will not have to stop at the border for customs clearance. Instead, shipments travel in-bond, clearing customs at Mexico origins and destinations.
For more information from BNSF, please click here.