On 24 January 2022 Belarusian Railways put out a statement apologising to passengers for being temporarily unable to issue electronic travel documents 'for technical reasons'.
It became clear that the state operator had been hacked by a group called Cyberpartians, who claimed responsibility for the attack on Twitter.
Explaining their actions, the hackers said: "At the command of the terrorist Lukashenka, #Belarusian Railway allows the occupying troops to enter our land. We encrypted some of BR's servers, databases and workstations to disrupt its operations. ! Automation and security systems were NOT affected to avoid emergency situations".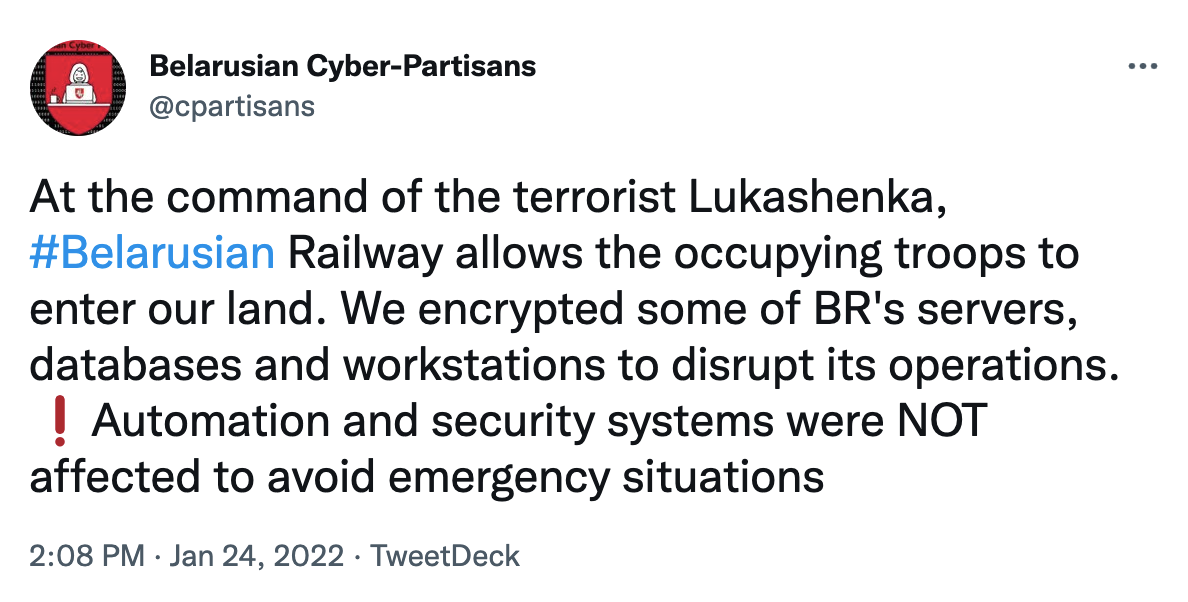 They further explained: "We have encryption keys, and we are ready to return Belarusian Railroad's systems to normal mode. Our conditions:
Release of the 50 political prisoners who are most in need of medical assistance.
Preventing the presence of Russian troops on the territory of #Belarus."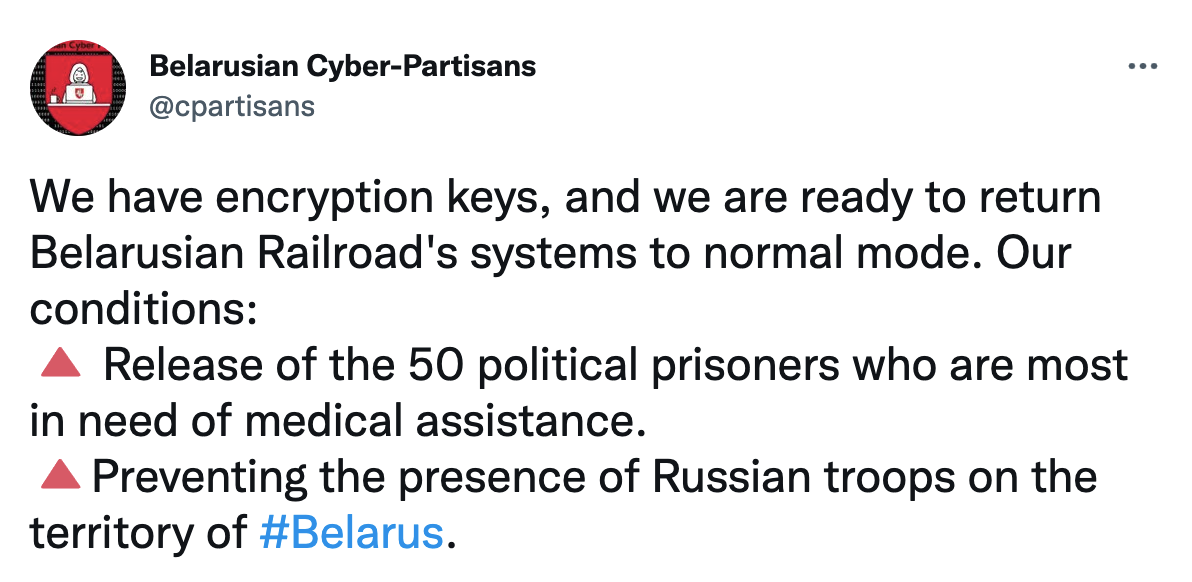 The group wants to prevent Russian troops moving in for a potential attack on Ukraine, which borders Belarus. So far, efforts to track down the group have not succeeded.