Webinar Transurb and Ricardo: Lifelong Learning
Lifelong learning: How to address the skill shortages in the public transport sector and how to prepare the workforce of tomorrow
Date: May 31st 2022, 2.30pm – 4.00pm CET
The emergence of digitisation and the increasing complexity it entails, confronts the public sector with an increasing skills gap.
Field experts will gather in a webinar and share their views on the profoundly changing careers market, the development of new skills and how to retain tomorrow's transport professionals.
Mr. Kristian Schmidt, Director of Land Transport at DG Move, will situate the magnitude of change in the sector. A panel, moderated Prof. Thierry Vanelslander from the University of Antwerp, will discuss how to address and be prepared for these challenges.
Already confirmed panel members are: Luc Lallemand from SNCF Réseau, Lieven Danneels from Televic, Annic Bosmans from Randstad, Jean-Pierre Rorive from John Cockerill, Jan De Schepper from ADM, and Rudi Maerschalck from Ricardo.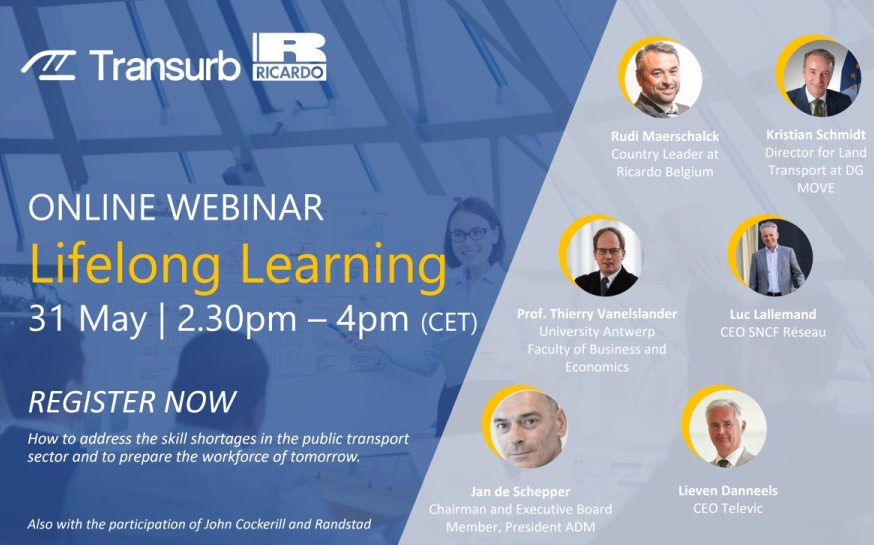 This article was originally published by Ricardo Rail.
Ricardo Rail are a global rail consultancy providing technical expertise, assurance and specialist engineering services. Whether you are looking to develop new regional transport plans, introduce low-emission technologies or improve the journey experience for your customers, Ricardo bridges the divide between core engineering disciplines and the economic and environmental challenges of rail transport.