Systems Integration Support for Extension of Ottawa's O-Train
Ricardo has been appointed to provide Systems Integration Verifier Services for the extension of the O-Train network in the Canadian capital, Ottawa.
Line 2 (French: Ligne 2 de l'O-Train), is a six-kilometre single track route that forms part of the city's two-line O-Train light rail system.
Opened in 2001, it originally served five stations, from Bayview to Greenboro, in the city's southern residential districts. By 2019, was carrying 20,000 passengers a day.
In 2017, Ottawa City Council approved a south extension that would add eight stations and 16 kilometres of track, including a spur to Ottawa's international airport. Services were suspended in 2020 to enable works to commence.
Systems Integration Expertise
The O-Train South extension will involve major civils works – including bridges, underpasses and grade separations – as well as new communications and train control technologies. Additional vehicles will also be introduced to operate alongside the existing fleet.
Given the range of interfaces and dependencies, expert support was sought to oversee the smooth integration of each system into the project.
As the System Integration Verifier, Ricardo's experts will undertake a structured review of the risks and technical challenges ahead and prepare a detailed Management Plan to guide the project's managers, contractors and suppliers throughout the build, installation and testing stages.
"We are delighted to be entrusted with this key role in the extension of Ottawa's light rail system. This is a complex project, requiring a seamless integration of new infrastructure and rolling stock. By bringing valuable experience of similar light rail projects from around the world, our experts will help ensure the works deliver an extended Line 2 that is safe, reliable, and operating to the highest possible standards."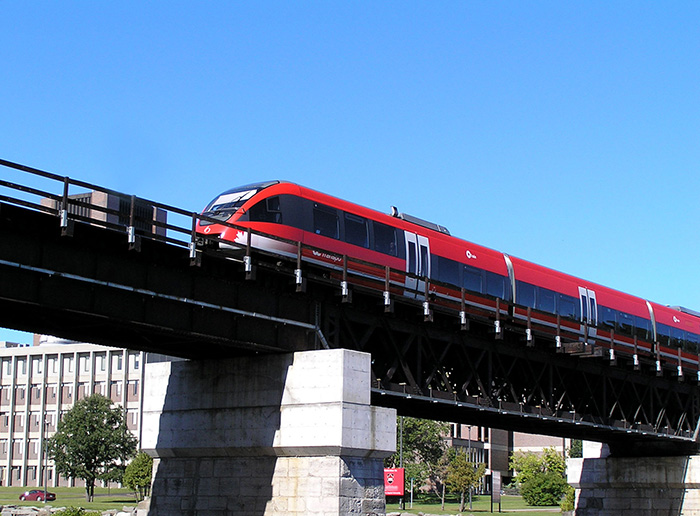 Cost-Effective Interventions
Typical risks in a project of this nature include the compatibility of the new rolling stock (Diesel Multiple Units supplied by Stadler) with the original track infrastructure; the integration of new signalling technology with existing rolling stock and operations software; the impact of noise and exhaust emissions on adjacent communities; and the overall resilience of the expanded system to a local climate that can range from heavy snow and ice to summer temperatures exceeding 30°C.
To ensure the smooth progression of the project, our team will facilitate regular risk workshops with the key project stakeholders and suppliers to exchange updates, agree priorities, and ensure appropriate engineering change processes are in place.
Regular progress reports produced by Ricardo will give all parties sight of emerging issues at the earliest opportunity, allowing interventions to be made at more cost-efficient points in the programme.
Where required, Systems Integration Verifier (SIV) Notices will alert management to deficiencies, non-conformances and other observations that our teams believe require attention.
Once satisfied that all concerns have been addressed, with all outstanding Notices closed, we will be able to issue formal Certification confirming that, as an independent party, we believe all key systems have been successfully integrated, that quality and technical expectations have been met, and the system is ready to apply for its permit to operate.
This appointment builds upon Ricardo's growing portfolio of projects in the Canadian rail market. We are currently the only Independent Safety Assessor (ISA) to be accredited by the Standards Council of Canada, and have been appointed by Metrolinx, a crown agency of the government of Ontario, to act as the ISA for the upgrade of conventional and light rail schemes across the Greater Toronto and Hamilton Area.
This article was originally published by Ricardo Rail.