Ricardo Performs Safety Assessment of Signalling Overhaul on UK Main Line
Ricardo has helped support the signalling overhaul of a key stretch of the UK's West Coast main line, a project which saw the closure of one of the few remaining manually operated signal boxes on the network.
The Macclesfield Re-signalling Project commenced in summer 2021, upgrading a section of the route that passes through Cheshire, in the North West of England.
Late on August 26th 2022, following completion of works that replaced over 50 signals, staff in Macclesfield Signal Box operated its levers for the last time before control of the section was formally passed over to the Manchester Rail Operating Centre.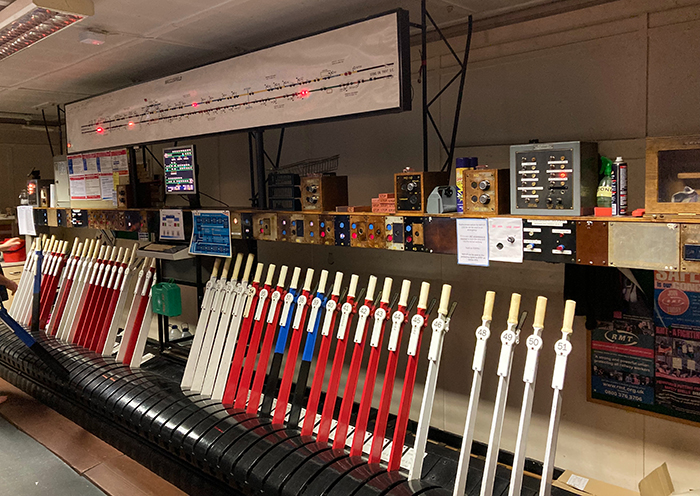 The Role of an Assessment Body
As the project was classed a 'significant change' on the main line, an independent Assessment Body (AsBo) was required to ensure it was undertaken in compliance with the Common Safety Method on Risk Evaluation and Assessment Regulation (CSM RA).
The CSM RA regulation harmonises the process for managing hazards in EU member states and makes it easier for assessments to be recognised between national authorities. Even though the UK left the EU in 2020, the regulation remains in place though the Rail Safety (Amendment etc.) (EU Exit) Regulations 2019.
As the appointed AsBo, Ricardo Certification* assessed the application of the hazard management safety risk process throughout the project, culminating in a final Safety Assessment Report.
Modernising the UK's Rail Operations
In the mid-twentieth century, the UK main line network was managed by more than 10,000 manually operated signal boxes.
Today, around 80 such boxes remain in use, as control continues to migrate to the modern Rail Operating Centres located around the country, where signallers and infrastructure managers are able to work in the same buildings alongside staff from service operators, helping to ensure route traffic is efficiently co-ordinated.
*Ricardo Certification comprises a set of companies within the Ricardo group that perform independent assurance and testing services, including Notified Body, Designated Body and Independent Safety Assessments. For more information see Ricardo Certification.
This article was originally published by Ricardo Rail.