Ricardo Performs Assessment of Safety Technology for China's Latest Maglev System
Ricardo will soon complete its Independent Safety Assessment of a signalling technology for a new Maglev system in China's Hunan Province.
The Phoenix Maglev Cultural Tourism Project will connect the ancient city of Fenghuang, a renowned tourist location, to China's high-speed network.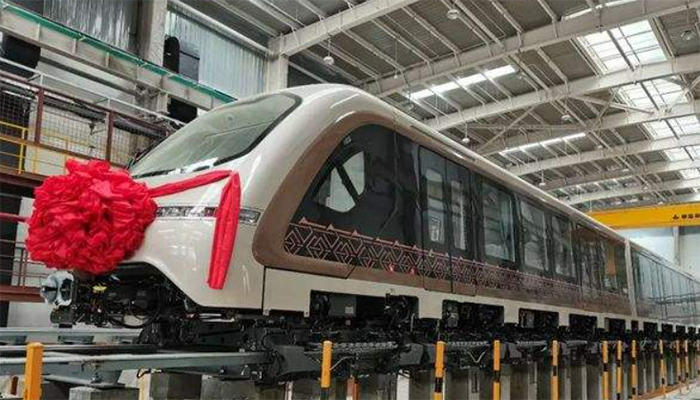 Once operational, the system will serve four stations, and two reserve, along a 9km route.
Passengers, a large proportion of which will be tourists, will be able to transfer to the maglev straight from the recently opened Zhangjiajie–Jishou–Huaihua High-Speed railway, and complete their journey to Fenghuang's famous attractions on services capable of speeds up to 100 km/h.
With preparations in place to complete assessments in May 2022, the system is expected to enter into service in time for the peak tourist season.
Autonomous Technology That Provides a Faster Safety Response
The signalling technology to be used by the Fenghuang maglev is the Train Autonomous Circumambulate System (TACS), developed by Beijing National Railway Research & Design Institute of Signal and Communication (CRSCD).
TACS is an automated control system that allows train position, speed and route status to be broadcast between in-service trains, rather than directed via a central control centre.
The technology includes Automatic Train Protection (ATP), Automatic Train Operation (ATO) and Automatic Train Supervision (ATS), and Train Safety Control (STC). But a key feature of this product is that the Zone Controller (ZC) is removed, with the mobile authorisation calculated by the ATP.
The adoption of full electronic interlocking, the reduced trackside control equipment, more efficient LTE transmission and faster data updates will not only combine to deliver improved operational efficiency, they also help reduce equipment room capacity and construction costs.
As the Independent Safety Assessor, our teams will ensure the TACS technology has been designed, manufactured and installed in accordance with relevant industry standards, with test operations demonstrating its performance meets the safety requirements of the regulatory authorities.
Established Assurance Partner of CRSCD
CRSCD, a subsidiary of China Railway Signal & Communication Company Ltd., has established itself as a leader in safety control and information technology for rail transportation in China.
We have has a long and successful history of supporting CRSCD with technical audits and safety assessments, including European Train Control System (ETCS), lineside equipment unit and balise technologies that we have assessed against the required standards for international markets.
This article was originally published by Ricardo Rail.