Partnership Ricardo Certification and DB Systemtechnik One-Stop Shop Testing and Approval Services
Ricardo Certification and DB Systemtechnik have agreed to intensify their partnership so that they are able to provide a complete one-stop shop in testing and approval services of new and modernised rail vehicles and infrastructure across European territories.
After 10 years of successful cooperation in international approval projects for rail vehicles and rail infrastructure, both companies have recognised the quality of service they each deliver and have moved to deepen their strategic partnership.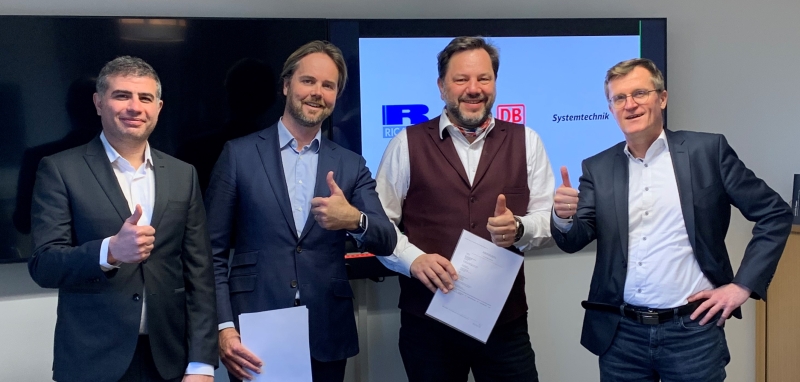 Cross-Border Approval Capability
Increasingly, international projects require cross-border approvals, and they can no longer be managed by a single service provider. Ricardo's ability to cover the Dutch and Belgian territories is perfectly complemented by DB Systemtechniks presence in Germany, Austria, Switzerland and Luxembourg. Together both parties will combine their outreach to cover even more territories across Europe.
The renowned test institutes also complement each other in technical capabilities. Ricardo is an expert in offering Electromagnetic Compatibility and ETCS / ERTMS testing and DB Systemtechnik is able to offer an impressive array of testing services such as braking, running dynamics and pantograph testing. Together they can provide a complete package of testing for European and national requirements across multiple territories.
Key Projects
Rolling Stock: Velaro Eurostar to the Euro9000
High-speed trains such as the Velaro Eurostar from Siemens which runs between London and Amsterdam and regional trains such as the FLlRT (Stadler) which runs across Belgium, Germany and the Netherlands or the approval of the Euro9000 locomotive (Stadler) are examples of the successful vehicle authorisation work carried out by Ricardo Certification and DB Systemtechnik.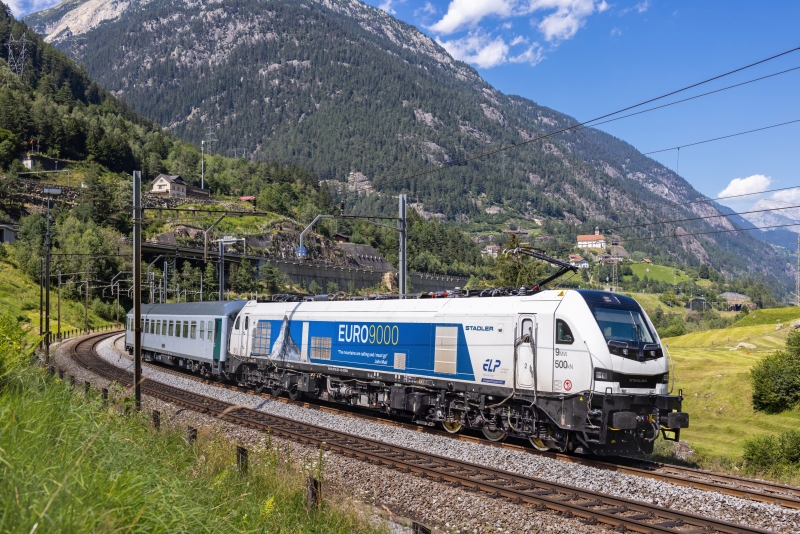 © DB Systemtechnik, Georg Trüb
Rail Infrastructure: From Netherlands to Serbia
The partnership completed the technical approval of the 127-kilometre-long Dutch HSL Zuid high-speed rail line. Experts from Ricardo Certification and DB Systemtechnik are currently on site in Serbia and are using a special measuring train from DB Systemtechnik to check a section of the high-speed line from Belgrade – Novi Sad, which includes the track geometry, the interaction of pantographs and overhead lines and other infrastructure components.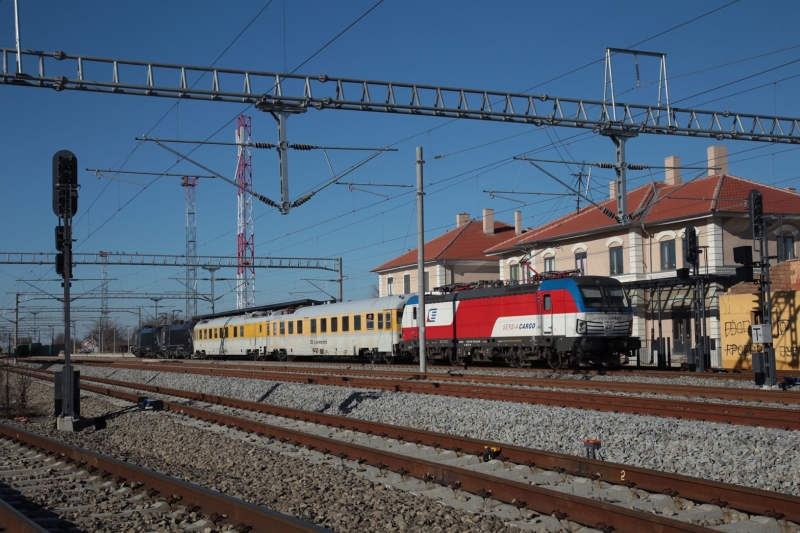 © DB Systemtechnik, Benjamin Reffay
"Ricardo testing has always valued the partnership with DB Systemtechnik and is proud of our close collaboration to ensure a smooth authorisation process for major projects in Europe. Recently, our customers' needs are increasingly moving towards multi-national turnkey solutions in rail vehicle authorisation and we are pleased to respond to this need by working with DB Systemtechnik, and provide a full package offering encompassing scope, territorial coverage and technical capability."
"Expert knowledge, flexibility, quality, services from a single source. Our customers throughout Europe expect all of this. We are convinced that together with Ricardo Certification we will be able to fulfill these expectations even better."
This article was originally published by Ricardo Rail.