Ricardo Appointed as Independent Safety Assessor for skyTran Personal Rapid Transit (PRT) Technology
Safety experts to appraise visionary system that utilises maglev technology to provide on-demand, high-speed urban transit
skyTran, the US-based developer of an innovative Personal Rapid Transit solution, has chosen Ricardo to perform a rigorous safety assessment of its magnetic levitation technology.
The patented skyTran system envisages two-seater and four-seater pods operating on a network of elevated guideways. Using maglev propulsion, the pods travel along the track direct to the passenger's chosen destination. As well as providing high-capacity, zero-emission transportation, the system uses a small fraction of the ground space required by a typical light rail scheme.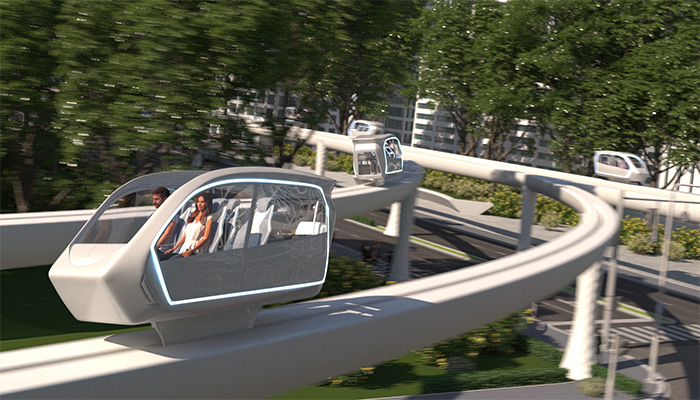 "We are thrilled to be chosen by skyTran to perform an assessment of its ground-breaking product. We have extensive experience of supporting novel transportation technologies around the world, including autonomous personal rapid transit systems, and so we will be able to provide specialist insight and expertise in the course of our work. skyTran is a genuinely exciting solution for improved urban connectivity and we look forward to helping it take a major step forward."
"By inviting Ricardo's technical experts to scrutinise our product and processes we can give confidence to our clients that skyTran is based on safe, viable technology that has been designed and manufactured to the highest standards."
The appointment represents the first major US rail contract for Ricardo's rail division. Kirk Klug, Director of Business Development-Rail US, who is leading a team of rail specialists soon to be based in Sacramento, CA. believes skyTran typifies the opportunities that are opening:
"There is a fast-growing rail market here in the Unites States, and a particular appetite for innovations and technologies that will change travel habits between and within our cities. In Ricardo, we can provide clients with access to an international pool of rail experts and analysts developing high-performance systems in cities such as Sydney, Dubai, London and Seoul, and use their expertise to support a range of projects across the US."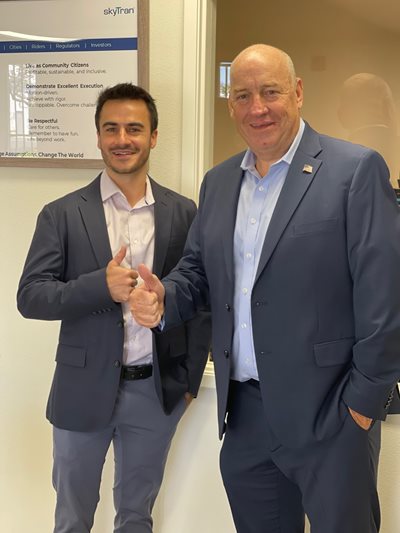 © Ricardo Rail
Rigorous, Independent Scrutiny by Ricardo's Global Experts
Ricardo's teams will undertake site inspections and conduct full assessments and audits of the engineering system safety plans, processes, activities and documentation. They will determine whether there is satisfactory evidence that skyTran has been designed to, and will be operated in accordance with, relevant international and national standards, codes and best practice and in line with Ricardo's own ISA Manual.
Upon completion of our assessments, the overall outcomes will be documented within a Final ISA Report. Should the findings be satisfactory, Ricardo will issue a formal safety certificate to skyTran.
A Growing Portfolio of Driverless Technologies
skyTran is the latest in a series of autonomous transport projects that Ricardo has supported, in part due to our ability to bring together technical experts from the automotive and rail sectors to collaborate on this burgeoning area of interest.
Other recent assignments include performing safety assessments for Rotterdam's Rivium Parkshuttle, an electric, autonomous shuttle service, London Heathrow Airport's UTRra podcar technology, and the Personal Rapid Transit system in Masdar City, Abu Dhabi.
This article was originally published by Ricardo Rail.