Throughout a panel discussion at InnoTrans 2022, industry leaders discussed the skills gap in the rail sector and explored how new talent should be attained and leveraged.
The InnoTrans trade fair showcases a multitude of technologies and systems that will contribute to the future of the railway industry. However, Kristian Schmidt, Director of Land Transport at the European Commission's Directorate-General for Mobility and Transport, argued that it is also important to talk about the people within the sector.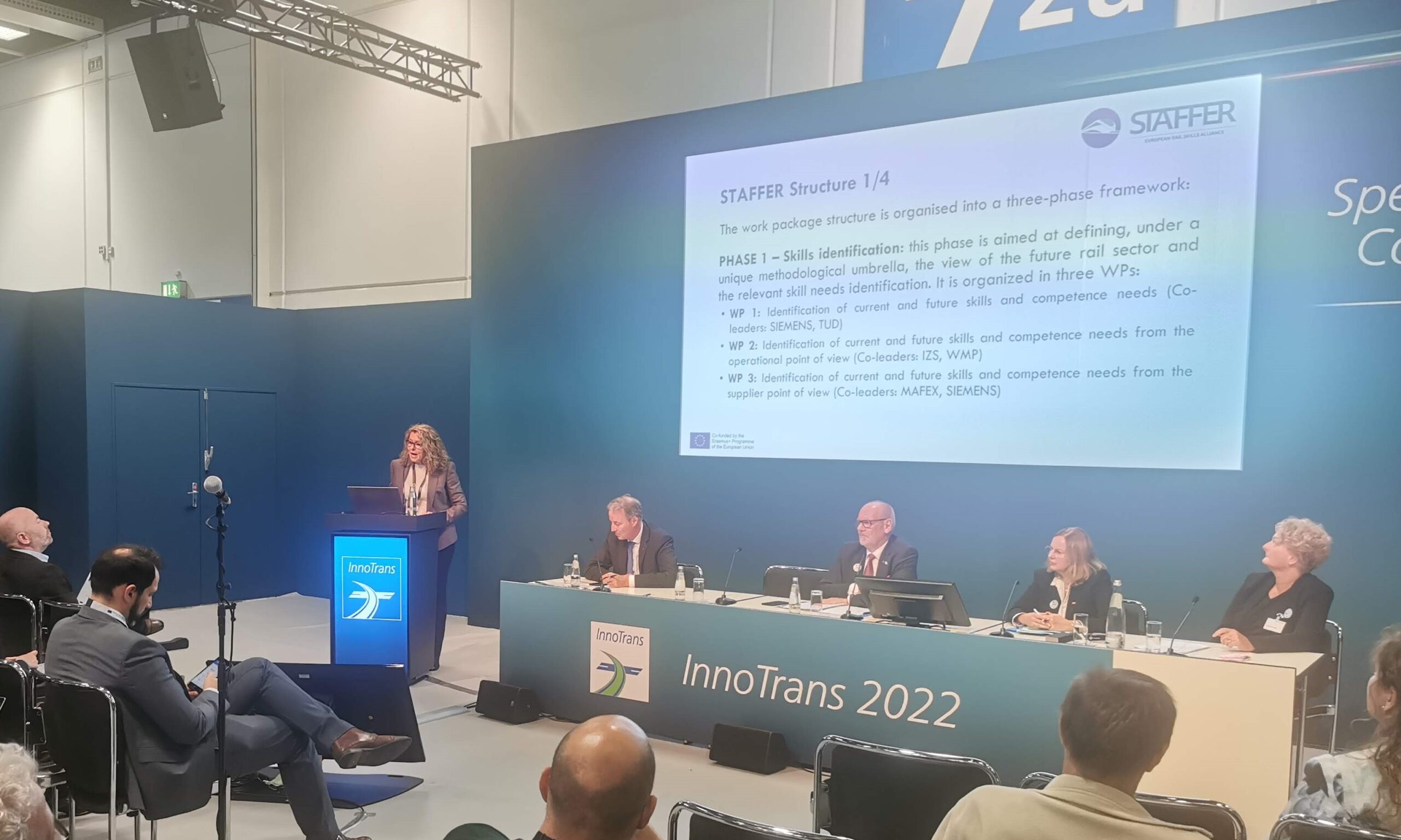 Schmidt stated that around 30% of the railway workforce was expected to retire in the next 10 years, but the industry was not seeing the equivalent intake of staff. Instead, companies were struggling to recruit employees with the desired skills.
According to Schmidt, this is partly due to an image problem, where people perceive the industry as consisting of 'old white males'. To attract younger employees and new talent, it was necessary to combat such impressions and ensure the industry was accessible and inspiring.
"Building a reputation of the rail industry in the market is key to attracting and inspiring young people. When you ask the public what they think about the rail industry and whether they would consider a career in it, the most common job that they know is the locomotive driver. So there is only a very vague idea of what kind of jobs we are providing."
Schmidt also suggested that there was a sex imbalance in the railway industry, as conventional jobs in rail have traditionally involved significant manual labour and heavy lifting. However, with technological advancements such as digital automatic coupling (DAC), this is no longer the case for the future.
Instead, the rail sector now requires digital talent, which is consistent with many other industries. This creates a highly competitive market for a limited pool of qualified candidates.
In response to this demand, Sabine Schnider, Global Vice-President of Talent Management, Siemens Mobility argued that the industry needs to expand its recruitment pool and provide its own upskilling opportunities. Siemens is consequently investing in ongoing training programmes that will have the potential to train the next generation of industry specialists.
Similarly, Barbara Grau, Head of European and International HR Affairs, SNCF, highlighted the ways in which the French railway is driving recruitment. Grau stated that SNCF was the second-largest recruiter in France and 2/3 of its employees were under 30, while 1/2 were under 25.
This is largely due SNCF's recruitment of between 5,000 and 7,000 apprentices each year, as well as its partnerships with local schools and the French Army.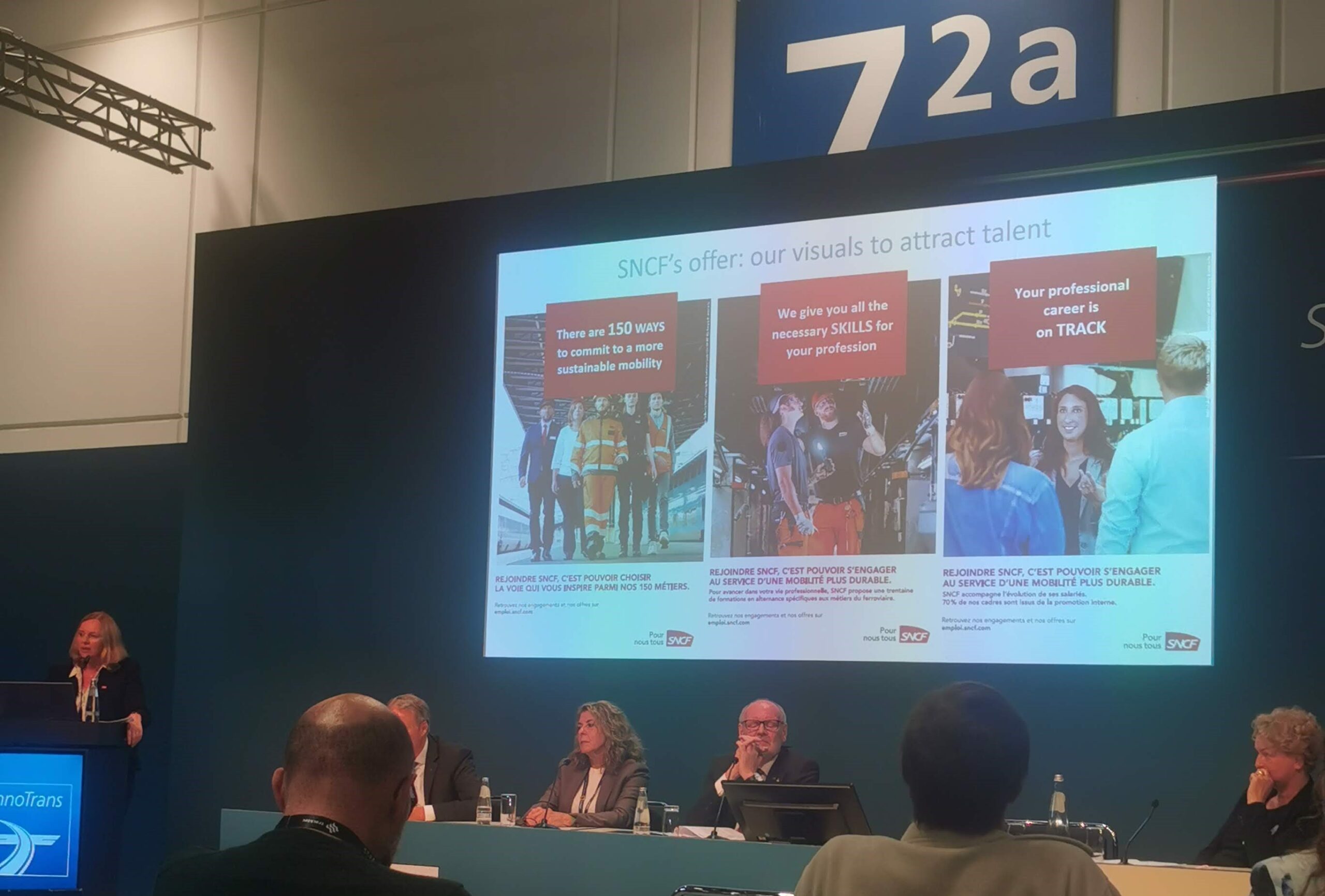 © a2b Global Media
SNCF also prides itself on its PAQTE partnership with the French government, which recruits in priority and disadvantaged areas to promote diversity within its workforce. 12% of SNCF's apprentices are hired through this scheme.
To attract young people, Grau felt that it was vital to ensure the industry was perceived as sustainable and progressive to align with the next generation's priorities and passions.
As the zero-emission technologies continue to be unveiled at InnoTrans, the evolving industry should consequently aim to inspire the next generation who could continue to roll out sustainable means of transportation across Europe and worldwide.