Cisco Keeps Train Commuters Safe and Connected With New Transportation Solution
The challenges rail travelers often experience include uncertainty about route schedules and the condition of the railways, fear of not knowing if they will safely arrive at their final destination, and sporadic Internet connectivity during their commutes. The new Cisco® Connected Transportation Solution offers a safer and more productive commuter experience and deliver on the value of the Internet of Everything.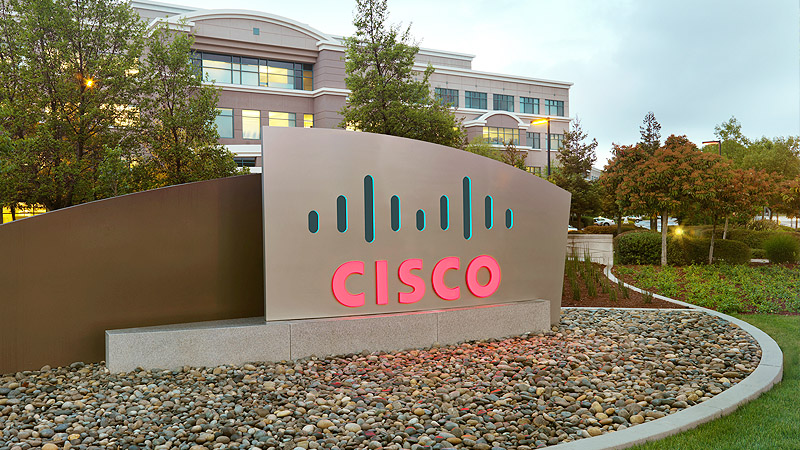 Whether train passengers are arriving at the station or have reached their final destination, they can connect their mobile devices to a single Wi-Fi network – rather than switching networks – when moving from the station into the train or along the journey. Passengers have the speed and reliability of a Wi-Fi connection without relying on the coverage or speed of cellular data networks that can be slow or result in spotty coverage on many commuter journeys.
Cisco's holistic approach to connected rail allows commuters to track scheduled train arrival and departure times, access alerts on delays, and share real-time travel updates with others over mobile devices. Commuters can also access train information through interactive signs on the station platforms that are fed real-time information coming directly from the movement of passengers and the status of the infrastructure around them. This is a new platform for powerful analytics that can be used to deliver new passenger services, improve the traffic conditions, and provide a safer environment to the users.
Safety was the top priority when developing this solution. The U.S. Federal Railroad Association (FRA) reports that human error accounts for almost two-thirds of all rail-related accidents. Cisco's positive train control (PTC) system can determine the train's location and speed, and augment the safety measures set by the train operator or engineer. If warnings are ignored or cannot be performed, PTC will automatically apply the brakes to slow down or stop the train.
Cisco Connected Transportation Solution Includes:
Cisco Connected Station integrates multiple in-station networks and retail communication systems into a standards-based IP network.
Retailers and advertisers can work directly with the station to provide traveler information, creating new business models and opening up new revenue opportunities.
Precise location with combined network and GPS data brings faster alerts to changes in a train's schedule and help commuters accurately plan their trips.
Video surveillance cameras and video surveillance manager on the platforms will let operations managers monitor control length at each stop, ensure optimal passenger boarding, and proactively address any issues related to the safety and well-being of passengers and personnel.
Cisco Connected Trackside, a ruggedized IP infrastructure platform designed to support operational services, lower costs of network operations, and reduce complexity of older, proprietary networks.
Through a sensor network with computing power at the edge, Cisco fog computing, a rail operator can take analytics to aggregate data generated by the sensors and make informed decisions to avoid incidents. Fog computing systems offer the possibility to analyze and decide, in real time, what data should be transmitted back to the cloud and what can be discarded or stored. Operators are alerted when sensor data diverges from the norm, increasing reaction speed, saving network bandwidth, and providing enhanced visibility and control.
The high-speed Cisco Connected Train network is built on hardened, small-form-factor switches and routers that support consumer and business mobility features without sacrificing performance security.
Cisco Connected Train for onboard, IP-based communications, including Wi-Fi services, entertainment, video surveillance, and automated operations.
The network also supports video surveillance, with a dedicated video surveillance media server on each car to store video archives from the onboard IP cameras, and a system to integrate all video feeds in a central location at the request of the operator.
Cisco Positive Train Control combined with partner technologies is designed to help prevent train collisions, derailments and other human-caused rail accidents. Cisco PTC integrates onboard, trackside, wayside, signaling, and back-office systems. Although PTC mandates apply only to U.S. rail operators, rail transport is subject to strict safety regulations on a global basis. Railways outside of the U.S. can use this same technology to ensure that they comply with their country's safety requirements.
The Federal Railroad Association (FRA) reports that 95 percent of accidents resulting in fatalities are caused by human error. The Cisco Positive Train Control (PTC) solution can determine the location and speed of trains and augment the safety measures already taken by the engineer to control the train. If warnings are ignored or cannot be performed by the engineer, PTC systems will automatically apply the brakes to slow down to the advised speed or stop the train.
Wim Elfrink, chief globalization officer and executive vice president, Industry Solutions, Cisco, said:
"The rail industry stands to gain $27 billion of economic value over the next 15 years from disruptive solutions now made possible by the Internet of Everything.  The Cisco Connected Transportation Solution delivers an application-centric infrastructure to enhance commuter safety, communication and transport efficiency by connecting the unconnected, such as people, mobile devices, GPS tracking systems, sensors and data. This digital overlay allows operators to receive and analyze real-time data flows to reengineer processes as well as respond immediately to irregular incidents along the tracks or in the train."
Norman Mineta, former United States Secretary of Transportation, adds:
"It's exciting to see an innovative titan like Cisco join forces with Lilee Systems to create an ecosystem that will greatly enhance safety and connectivity on America's railways. We are just starting to see the advantages of a connected rail system, with positive impacts for both operators and travelers becoming more evident. Innovative positive train control (PTC) technologies being brought to market by companies like Cisco and Lilee are key to ensure these advancements continue."