Case Study: Elizabeth Line Assurance Services
Elizabeth Line Assurance Services
Key Roles on One of Europe's Largest Infrastructure Projects in Recent Times
Ricardo's accredited Certification business has been performing key assurance roles during the construction of London's Elizabeth Line (also known as Crossrail during its build stages).
One of Europe's largest infrastructure projects of recent times, it consists of 42km of new tunnels fitted with track, overhead electrification and related cabling, as well as ten new or remodelled stations that have been dug to a depth of up to nine storeys below ground level.
Once fully operational, the Elizabeth Line will add 10% capacity to the capital's rail network, bringing 1.5m more people within 45 minutes of London's main business districts.

Key Assessment Roles Awarded to Ricardo
Ricardo Certification* was appointed as the Notified Body for the central tunnelled section in July 2012, with a remit that covered the design, construction, testing and commissioning of the various structural sub-systems, including the 21kms of twin-bore tunnels.
As the appointed NoBo for the Elizabeth Line, Ricardo Certification has closely tracked every step of the build to provide conformity assessments against the relevant requirements of the Interoperability Directives. These assessments give project managers assurance that legal requirements are being met at every key stage of the programme.
As one of the first large-scale railway projects in the UK to be built in line with the specifications, Ricardo's expert teams have taken on pathfinder roles throughout the build programme, advising on the extent to which regulations – both existing and emerging – apply and on the development of any specific Technical Rules when necessary.
In 2013 our involvement was extended to include Assessment Body work before the infrastructure was transferred from the build contractors to the eventual operator.
The Role of a Notified Body
As part of a drive to harmonise standards across Europe's rail networks, the EU published legislation – in particular the landmark Railway Interoperability Directive 2008/57/EC  and Directive 2016/797 – aimed at standardising relevant interoperable elements of rolling stock and rail infrastructure between member states. These detailed requirements are set out in the Technical Specifications for Interoperability.
A Notified Body (NoBo) is an organisation with proven impartiality and competence credentials that has been appointed by EU member states and notified to the European Commission to perform verification activities against relevant Directives.
In the rail sector, a NoBo must be appointed to carry out verification tasks during any major construction, upgrades or renewals of railway systems before permission can be sought to enter into service.  A NoBo will conduct document reviews and site visits, during which it will compile the Technical File for submission to the National Safety Authority or the European Union Agency for Railways and ultimately provide accredited certification.
A Designated Body (DeBo) works in a similar fashion on a project, undertaking conformity assessments with notified national technical rules (NNTRs).
For more information, see our Notified and Designated Body service page.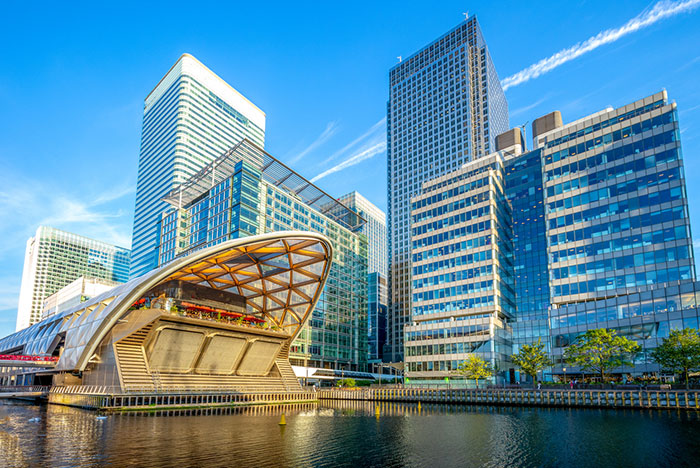 Assessment Body for Transfer to Operator
In addition to its Notified Body role, the Certification team have also been performing Assessment Body services for Rail for London (RfL), the infrastructure owner and manager of the new railway, in an assignment that is particularly notable in that it covers the Safety Management System (SMS).
The Common Safety Method Risk Assessment and Evaluation Regulation (CSM RA) is typically applied to engineering assets of new or changed railways, but its scope can extend to Infrastructure Managers when a significant change being made.
In this instance the changes relate to the SMS – the organisation's documented approach to managing the railway's operation in line with its own safety requirements. As RfL is a completely new organisation, it is not a case of modifying an existing SMS, creating a situation classed as a 'significant' and requiring oversight by an AsBo.
The scope of the AsBo work covers four key areas: organisation, engineering, operations and maintenance. Assessment work on compliance with the CSM RA Regulation is performed across each area, requiring various inputs from technical and operational experts within the Ricardo team, and use has been made by RfL of the Risk Management Maturity Model (RM3) in developing their SMS (which the AsBo has taken into account).
As the project progresses,  our role has also involved observing how the work on the engineering elements, currently performed by Crossrail Limited, is handed over to RfL and how the management systems and processes of each organisation handles the transfer to ensure that safety requirements are addressed and risk is managed across the whole railway.
*Ricardo Certification comprises a set of companies within the Ricardo group that perform independent assurance and testing services, including Notified Body, Designated Body and Independent Safety Assessments. For more information see Ricardo Certification.